Everyone Know about emulator now these days as they are widely used to play games on the pc or used to test apps on the pc by the developers. While everyone Know about the Bluestacks because it is very popular and one of the oldest android emulators. Some people don't find it quite impressive because of it's lack of features as it also didn't quite updated with the time.
Bluestacks becomes a little bit slower didn't provide many functions for the gamers as well as there is no help for the developer to carry out there work. So it time to look for the Bluestacks Alternatives as the other android emulator provides more function & all of them are updated as per as your needs. The best part about these android emulators is most of them are free and also enable some great feature with the easy user interface as compare to Bluestacks.
If you have some friend who needs Ios Emulator than you can see our post on Best Ios emulator.




So Here are the Some Bluestacks Alternatives for You Guys hope you like them as we do some good research on them & then put them in this list.
BlueStacks Alternatives for Windows
         1. Nox Player
Nox Player is considered as one of the best Android emulator and one of the best Bluestacks alternatives. It provides tons of functions as a user we were also very delighted as we did the Review this android app player all the features are pretty impressive.  If you are looking for an Android player which provides lots of function then Nox is your player baby.
Nox Player is based on based on Android Lollipop 5.1.1. and it provides the function like the game optimization, game controlling ability with a very easy user interface. It provides both installations of an app from the Google Play store as well as from the APK file. All the option are available on the Nox player home screen. The best part of Nox Player is that it provides the Root Access and like Bluestack is process is not that messy you just have to enter on the setting enable a toggle and your Nox Player becomes rooted enjoy.
Download: Free (Windows, macOS)
        2. Remix OS Player
Remix OS Player is on the second but it is one of the powerful Bluesatcks alternatives emulators on this list. This Android Emulator stays ahead from any other emulator as it provides tones of the feature with the very great user interface. Very easy installation part makes you feel like you are installing like an app on your mobile, not like the other heavy android emulator.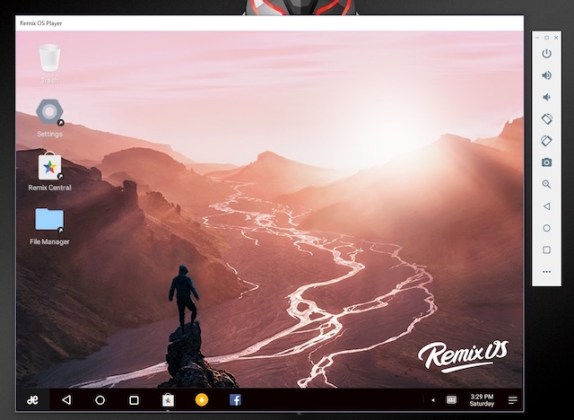 Remix Os Player based on Android 6.0 Marshmallow and it only available for windows, so here some bad news from the Mac users. A simple one-click installation of all your favorite app from the home screen with the Google Play store support make it more effective. It also provides some cool features like manual settings for signal strength, network type, location, battery and more. The Remix Os Player is definitely a pretty impressive Bluestacks alternative you can use right now.
Download: (Free)
       3. MEmu
MEmu is the yet another best Bluestacks alternatives you can use with an ease. It is also very user-friendly and consists of tons of features like the other android emulator. The most important feature that makes it more considerable than another android emulator is that it supports both Intel and AMD CPUs. Some of the other android emulators lack this feature including Bluestacks.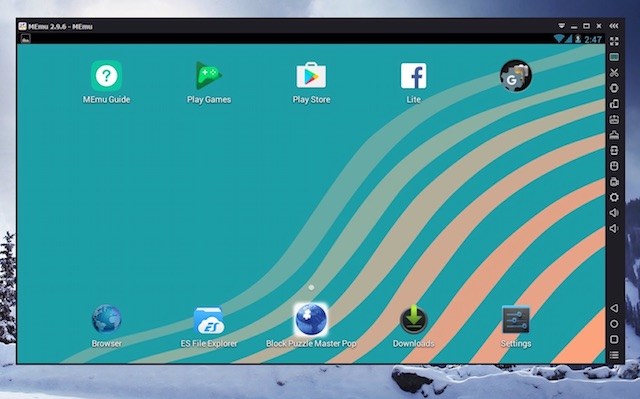 Memu android player supports Android JellyBean (4.2), Kit Kat (4.4), and Lollipop (5.0) all three version so it makes a toughest contestant out there. This emulator also provides the special features like game optimization, keyboard mapping & which you can't find on Bluestacks. The fact that it makes more helpful for Android developers is that it comes with plethora feature.
Download: Free (Windows)




      4. Ko Player
Ko Player is one of the best androids emulators you haven't heard of. The primary thought behind Ko Player is to make a perfect emulator for gamers & app developer that why it is considered as one of the best android emulators for gamers & App developers. Unlike the other, they worked on its performance & it's stability.
Ko Player is based on based on Android KitKat 4.4 makes it a rich performing android emulator. With a quick & easy installation unlike like Blackstock's, the Ko player is creating a strong lead here. The most important features that it provides are keymapping to emulate a controller with your keyboard. The player is developing day by day as it sometimes crashes while playing games, the developers' team is working hard to make it a great alternative to Bluestack.
Download: Free (Windows, macOS)
      5. Andy
Andy is also an old Android emulator as it launched at the same times when Bluestacks did. While Bluestacks got more popularity Andy remains giving excellent performance and winning hearts from that time till now. The developer is working on it and trying to make it the best android emulators but it still gives a tough competition to all newbie android emulators.
Andy emulator is based on Android JellyBean 4.2.2 and offers everything that Bluesatcks offers with the great performance & user interface. The root access process is a little difficult like Bluestacks but the features that Andy provides makes it a superior android emulator over Bluestacks. You can also use your Android device as a controller for playing the game on Andy Android emulator. It also gives you features like app sync for mobile, sensor integration, and much more. So Here the powerful Bluestacks Alternative for you.
Download: Free (Windows, macOS)
     6. LeapDroid
LeapDroid is considered as a much powerful Android emulator because of its much great user interface and it was owned by Google last year. Eventually, it's wasn't a great idea & they have to shut it down for some reasons but you can still download it from the other source available. Despite not getting the official source for download Leaddroid still manages to be on our list due to its high performance & features.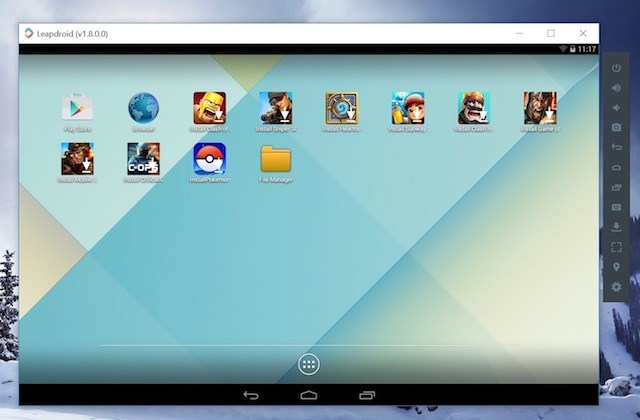 Leapdroid is based on Android 4.4 KitKat makes it the performable android emulator. The Leapdroid has a very easy user interface with all the features on the home screen like browser, music, camera, etc. They offer one-click installation and easy access to PlayStore apps. It also supports keyboard mapping, so you can play games comfortably with easy keyboard shortcuts. Despite disconnection from the official site Leapdroid continue to perform like a solid android emulator.
Download: (Free)
         7. AMIDuOS
Amiduos is what we call an excellent android emulator. Developed by American Megatrends, a Georgia-based company popular for making these kinds stuff. Before installing Amiduous make sure you have Net Framework 4.0 install on your pc ( Above Windows 7 all windows have pre-installed Net framework 4.0 in it). Otherwise, download it from the official windows site.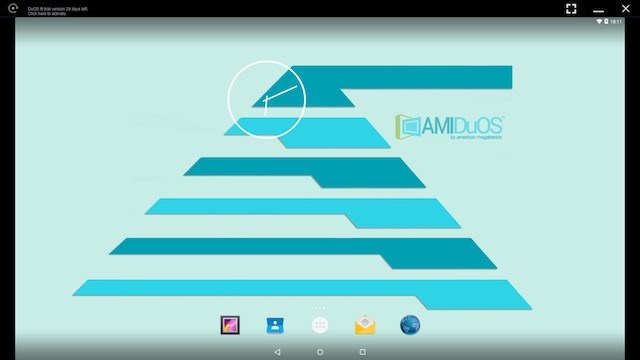 AMIDuOS is based on Android 5.1 Lollipop make it a performing android emulator. One thing to clear before using Amiduos, it doesn't let you access to play store so you have to manage with downloading & uploading APKs. The most important features this android emulator is it lets you set the Ram space so can enjoy a fast experience and the Root Mode for accessing all the rooted apps on your pc.
Download: (30-day free trial, $15 Full version, $10 Lite version)
Missing some Android Emulators check this 11 Best Android Emulator for Windows Pc & Mac
Our Verdict On Best BlueStacks Alternatives
So this is the end of the list of Best Bluestacks alternatives we would like you to recommend the Nox Player & Remix Os Player from this list. Whether you are a hardcore game lover or an Android app developer you can find one best android emulator form this list. So tells us in the comment section which is your favorite android emulator and which one you are going to use or you are using. If we miss something we would love to hear from you guys.
Rohit, an Oxford computer science graduate, is a tech aficionado and vibrant blogger. His zest for all things tech shines in his engaging posts, where he blends academic insights with a genuine passion for innovation. With Rohit, readers embark on an exciting journey through the ever-evolving world of technology.