Photo apps and gadgets help to improve picture quality and give photos a professional look. They aren't all created equal, and some are better than others. Many online stores and websites are providing excellent tips on the right apps and gadgets to use for every moment. Today it is easy to improve photo quality and video quality. You can also record great moments with DVR sunglasses or a 1080p HD video camera. Apps and gadgets that can help enhance the quality of picture include:
Improve your Pictures Quality with Apps & Gadgets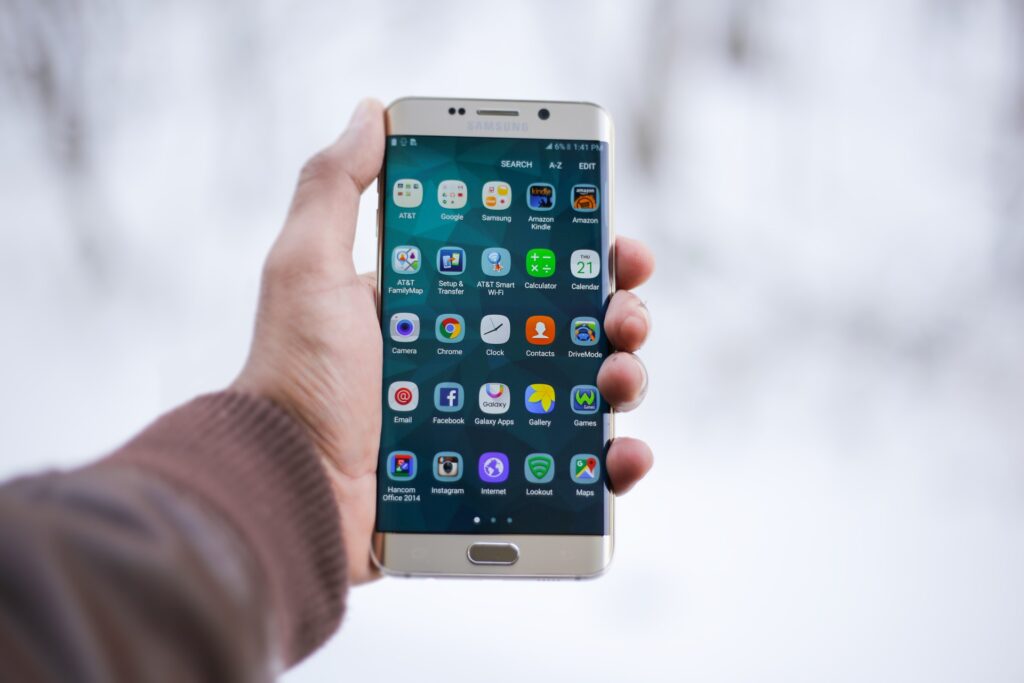 1. Olympus Air AO1: The Olympus Air AO1 is an extraordinary open platform camera. Its features include 16MP, Wi-Fi, micro SD card capability, air filters, Bluetooth, sequential shooting, and electronic silent shutter.
2. VSCO: VSCO is also known as Visual Supply Company, is a popular editing app. It is an excellent app with photo filters, and it has capabilities such as contrast, exposure, saturation and, fade. VSCO can sync across devices, and it is available on android and iOS devices.
3. TouchRetouch: This is a great photo app for retouching. The app can remove unwanted elements or smudge in your photos, such as shadows, buildings, or people. The app can also match backgrounds, clone items and, duplicate items.
4. Holga Lens: Holga Lens is a useful lens that helps to improve picture quality. The lens filter kit for iPhone has nine different lenses that can help you get the photos you want.
5. Snapseed: Snapseed is a photo editing app with an array of tools and filters such as healing, brush, perspective, HDR, rotating and, cropping. Snapseed also has a precision masking and selectively adjust mechanism. It much helps in editing photos, and it is available on android and iOS devices.
6. GripTight: GripTight is a compact mount that you can use universally on any smartphone. It is lightweight, it has a stable grip, and it aids in its way in improving video quality.
7. Mextures: This is a photo editing app with gradients, textures, filter stacking and, light leaks. It also has editing tools like contrast, exposure and, tint.
8. HTC re: This is a fun, simplistic and, waterproof camera that helps you capture essential and worthwhile moments. Its features include a grip sensor, 1080P, 16MP, micro SD storage, 820 mAh rechargeable battery, Bluetooth and, Wi-Fi.
9. Adobe Photoshop Express: This photo app can help you add text to photos. It has standard editing tools, and it can resize and blend images.
10. Instax Share: This is a portable printer that we can use to print photos from smartphones anywhere and at any time
11. Price: This is an app that has filters to enhance your photos immensely. The app has an algorithm that will help recommend the best filters you can use for your photos.
12. Lens Distortions: This photo app uses lens flares to enhance photos. It is a unique app that gives users the ability to add elements like rain and fog to photos.
13. Outback Pole: Outback Pole is a great selfie stick that you can use for extreme moments. It can firmly clutch a device and prevent it from accidentally dropping. Outback Pole can be used with different types of phones and cameras.
14. Adobe Lightroom CC: This app can help to precisely edit photos and improve their quality. It has basic and advanced editing tools, a simple user interface, and a one-tap preset. The app is available on android and iOS.
15. Prisma Photo Editor: This photo app uses artificial neural networks to turn photos into drawings and paintings. The app has an online community, and it is available on iOS and android.
How to get the best Pictures Quality
Do you find yourself seriously suffering from getting the best editing for your pictures? Here are some picture saving hacks to make your pics poop?.  You can also buy an HD camera for the best photography experience.
Don't take photos via Instagram.
We find it convenient to take photos using the Instagram app, but your phone's camera app is way better.
Instagram's camera app doesn't allow you to set dimensions, and it automatically crops all your photos into a square, which destroys your picture.
Instead, smartphones with an HDR (High Dynamic Range) function allows you to take amazing pictures better than insta clicks.
Work like a tripod
A steady hand to make a great still photograph. To get stimulating photos free from motion blur, you need to turn yourself into a living tripod. Look around for the best support you can have. Use a stable surface, a tree, a park bench, your friend!
Get a mini-tripod to place on tables, benches, or the floor, or you can even consider a GorillaPod, which has flexible legs that can anchor your camera or phone anywhere.
Check your focus
Because they rely on digital zoom – effectively enlarging an image rather than using a physical zoom lens – most phone cameras don't have excellent zooming capabilities. Using zoom in low light won't get you the exact, sharp pictures you want.
Some phones will enable you to lock focus and exposure by tapping and holding on the screen.
Think about your composition
There are no strict rules to be followed, but knowing how to frame your photos might help you enhance the scene's impact.
Choose the best camera angles, background, stability, and light.
Your brain picks up the subject by having a clear sight and then isolating it from the background clutter and converting it into the center of attention in the frame.
Editing Your Photos
Some social apps are OK if you want to make necessary tweaks to your photos, but if you're looking for hardcore editing, there are hundreds of feature-packed, easy-to-use editing tools out there.
Choose your filters wisely
In their latest scientific study, Georgia Tech found that filtered photos get 45% moke likes and comments and 21% likely to be viewed. The researchers also found that photos with warm filters, greater exposure, and well-defined contrast get more popular and liked. However, over-processed images often lose definition and enhance your photos' noise, so don't go overboard with your filters.
Get more people in To be more specific, pictures with more faces 38% more likely to get likes and 32% more comments than a sunset or a view of your brunch.
Add text to your photos. Another way to make your photo stand out is by adding text to it. Many apps can do this – Instaquote has cool fonts and is pretty good quotation features for your photos.
Think vibrant colors and contrasts
Sometimes it can be challenging to get the appropriate lighting – access light can reach your look washed out or make you look dull if under-exposed.
By boosting the brightness just slightly and increasing contrast by a small section, you can instantly make your photos look brighter and crisper.
Clean your camera lens
It may sound simple, but it's quite essential. It's not something most people pay attention to, but phones can get quite dirty, and not wiping your camera lens can make your photos out of focus and fizzy.
Make the most of natural light.
Perhaps the light is the least important thing in photography for you, but it gives your pictures another look.
Natural light can produce a wide range of subject appearances in different ways – depending on the time of day, your camera's position, and, not to mention, weather.
Rohit, an Oxford computer science graduate, is a tech aficionado and vibrant blogger. His zest for all things tech shines in his engaging posts, where he blends academic insights with a genuine passion for innovation. With Rohit, readers embark on an exciting journey through the ever-evolving world of technology.