Mobile is the best way to stay connected with people in either with calls or social media. It is the best source to stay engaged with our work and family too. Over 2 billion people use android mobile which makes it most usable Os in the world so this time for you we come up with the list of best apps for Android mobile.

This list consists of all the useful apps if you just buy a new mobile these all apps are worthy to give it a try. We pick apps from all the categories and makes a perfect list of best apps for android mobile. These are the daily used apps which can be very useful for you.
You can also check our Post Best Mobile games for your android mobile
Here is the list of best apps for android mobile that can make your mobile a very useful place
Best Apps for Android Mobile Are
Whatsapp
Whatsapp is the best messenger app of all time causes its simple and everyone uses it makes it a must apps for your mobile. There is some alternative for the WhatsApp but no one ever can touch the mountain that WhatsApp builds by its simplicity and securance. The best thing about this apps is it lets you send and receive messages at very low speed. You can create groups with your family and friends and have fun. Whatsapp also provides the Feature like Send image, document, contact, music and more. The best messenger app for all time is waiting for you to stay connected with your family and friends go and get it. Whatsapp is the best free android app you don't have to spend a penny on it. 
Available for Android and Ios
App Size Varies with device
Compatible with Varies with device
To get it from Playstore Click here
Last Pass Password Manager
Tired of being entering the password on every apps and website so this is your resue app that can help to rest your fingers. The last Pass secure all your password and store it in its vault to give you a quick access to your apps. It is managed by the master password and it's completely secure and manageable. There are more alternatives for this apps but no one can beat this wonderful app. The last pass is a completely secure app and it is the best app for android mobile you can find in your Play store. For more information Install it.
Available for Ios and Android
App Size 9.7Mb
Compatible With Android 4.0.3 and above
To get is from Playstore Click here
Hide It
I know you don't want to let anyone see your personal videos, images, messages, and apps but they do in your absence so we have this best app for android to secure your privacy. About this app, Hide it is lock protected and don't even look like a Hiding app that's the best thing about it. It looks like you have installed an Audio controller app on your android mobile. So installing this app makes you feel safer to share your android mobile to anyone. It is the best android app to secure your privacy.
Available for Android and Ios.
App size 5.1 MB
Compatible with Android 4.1 and more
To get it from Playstore Click here
Tinder
Tinder is the world most popular dating app you can find in play store. You can use this app if you are single as well as mingle but we recommend you don't mention there. This app lets you Swipe on other people profile and if they swipe you back than congrats its a match. Tinder respect your privacy and only let someone message you if you two have a match. It uses your GPRS to Show the nearest profile for you. An easy swipe and if you had a match and chat and go out on a date. There is a lot of apps available in the play store but you can't an app like this. This app is also popular because it is used by some celebrities.
It consists in-app purchase for the fast result and notices easily in your local area or someone special.
Available for Android and Ios
App size
Compatible with Andriod 4.4 and Above
To get it from Playstore Click here
Google Fit
If you didn't hear about this app then let me tell you it is the best android app that let you stay fit. It has a user-friendly interface and it's very accurate. Google Fit count your steps when you are walking, running or even cycling. You can also use it with your fitness band or android watch. It gives you a complete data of how much you walked in each day and you can also set a goal and Google fit helps you in achieving the goal. This app also lets you know the progress of people fitness near your location.
It is the best fitness app free for your device form the top company in the world.
App Size Varies with device
Compatible With Android Varies with device
Spotify is the best music streaming app with over 40 millions songs. This freemium app provides the best music for you it lets you choose your favorite artist, playlist and also recommends songs and playlist according to it. It regularly updates you about the artist or playlist you follow. With having Spotify in your mobile you don't need to store songs in mobile memory all you need a good speed internet.
This app is famous because it provides all the western songs for a free price. You can also share which song you like and can follow and see what your friends like the most.
Spotify also provides the downloading feature but you need to pay for it. Although it is not available in India you can still used it Here how can you use Spotify in India
To Download Spotify Click here.
To Know more about Spotify Click here
Parallel Space
Consider a situation if you want to use 2 WhatsApp account on the one mobile this app can help you with that. Parallel Space let you any app twice by a cloning one app by this you can use multiple accounts at the same time on one device. Parallel Space is the free app which has its own space to store your clone app. It also provides the securance by hiding the clone apps in one Parallel Space app. While having one app for twice you can easily manage your personal life as well as your office life.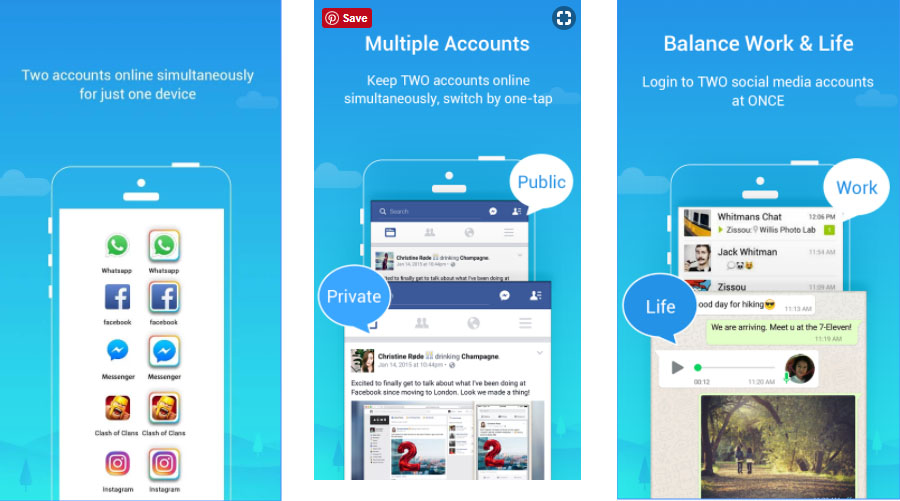 Compatible with cloning most of the apps in the Play store.
App Size 6.8 MB
Require Android 4.0.3 and above
Pocket



If you are the reader than it is the best android app for you. Pocket lets you save the article and post from the Facebook, Websites, Twiter, LinkedIn and more. Reading has also been a fun and if you have struck with some work while reading then save it with the help of Pocket and enjoy it later the day. There is no app which can compete with the pocket as its unique in its own way.In simple words, It's a bookmarking app which can bookmark any page or post.You are just one click behind to use this wonderful app download it from play store o the link below. 
App size 8.7 MB
Compatible with 4.0.3
To get it from play store Click here
Clash of Clan
A game which is loved by millions of people with over 4.6 rating on the Play store. Clash of clan is the best strategy game which takes you in a land of magic. A game where you have to build your own village, attack on another village to get resources, Defend your village by updating it. You can also join clans and play clan wars in this game. For attacking another village you have built your own army and then operate it during the attack to get a win. Clash of clan is the magical world with the different creature who are waiting just for you install it to feel the magic that never ends.
For More games see our post- Best games for your android mobile
Available for Andriod and Ios 
App Size 97.2 MB
Compatible with Android 4.1 and above
Tube Mate
Tired of opening a video on youtube want to download it for free than this app is definitely your key player. It is not available on Playstore so you have to download it from our link or with the help of google. Tube mate is the best app for downloading youtube video there is no app in its competition except youtube itself which provides a downloading option below the video but still, you have to visit youtube every time. It provides all quality of download with just one click you can also download any other video form it. Tube Mate is a complete package you don't wait for you. It is the Best Free android app to download youtube video for your mobile.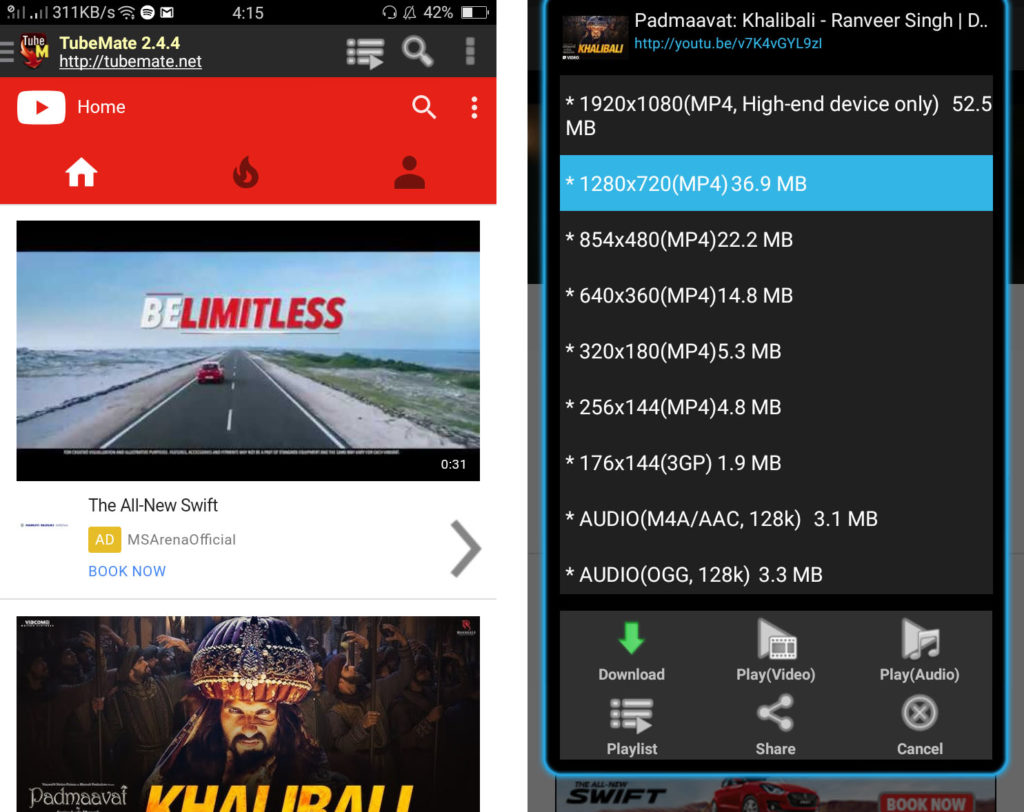 Works Good after update every time it says.
App size 6.38 MB
Compatible with Android 4.1 and above 
Download Tubemate from this link Click here
Easy Finder & Anti-Theft
The not most popular app in this list on best apps for android you can say but a most effective app that what you can say. Easy finder & Anti-theft is an app by which you can track your lost mobile. It will tell you the location where your mobile is with the help of emails or message. Even if anyone tries to change your sim card it sends a quick SMS or email regarding it. Any hindrance with your mobile like putting the wrong password can be noted to you within a seconds. Secure your mobile with the best android app I knew you heard this before "Prevention is better than cure".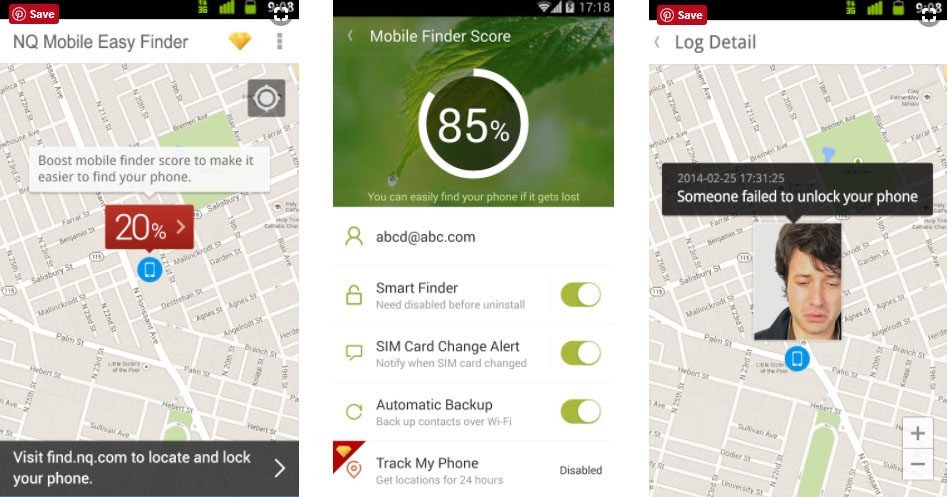 Available for Android
App Size 1.9 MB
Compatible with Android 2.3 and above
To get it from play store click here
Our Verdict on Best apps for Android 
These are Best apps for android we know we missed various apps but we love to hear some of them from you in the comments section. These all apps are important as well as beneficial we did our best digging and experience to come up with these result. Some of the apps in this list best apps for android are quite popular and some are not but their service and uses are amazing. These are the best free android apps that can change the way you use your mobile. These all apps are very lite in terms of memory and can perform easily good in your day to day used mobiles.We keep modifying our list so please visit us as soon as you free.
Rohit, an Oxford computer science graduate, is a tech aficionado and vibrant blogger. His zest for all things tech shines in his engaging posts, where he blends academic insights with a genuine passion for innovation. With Rohit, readers embark on an exciting journey through the ever-evolving world of technology.