Well, every gamer wants to play games with their buddies either they use the Internet or to make a local server with their own router to play a game. Some of you are aware of Hamachi and how to use it well it is a Virtual LAN Creators which allows you to play games with your friends even when you are far away.
Hamachi is been there for a while and people also trust it but it lacks to provide some efficient features to stick around. It only allows creating a server with only five people including the host also there are some major problems with the pinging when we port forward a server. So for the better for all, we created a list of best Hamachi Alternatives for all of you guys.
Best LogMeIn Hamachi Alternatives You Can Use
GameRanger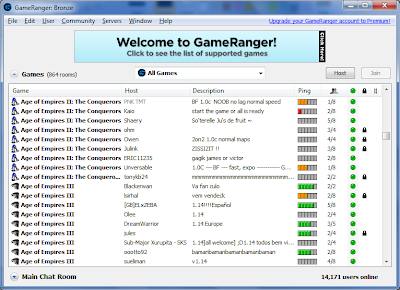 GameRanger is another one of the best Hamachi alternatives that is trusted by many Virtual LAN users. Well, the GameRanger offers some fewer features than other Virtual Hamachi alternatives but the amount of security levels it's provided is far more than any other alternative. While the other Hamachi alternative use driver to emulate Lan connection, GameRanger uses its own client. The connection of GameRanger is more strong than any other virtual LAN software. So you get the most secure but less ping Virtual LAN Gaming software here.
GameRanger also supports some games not like others so you have to see the list of games it supports and uses GameRanger according to them.
Price: Free, Silver Membership $19.95/year, Gold Membership $39.95/year
NetOverNet
NetOverNet is yet another one of the simple yet good Himachi alternatives. Basically, NetOverNet is the VPN emulator and used for hosting private gaming sessions. It has the ability to connect multiple pc and provide each them a separate login and password make this a popular around the Virtual LAN Gaming users. You can also connect up to 16 users in the paid plan.
When the devices are connected one device can share the data with the other one makes it a pretty well alternative of Hamachi.
Zerotier One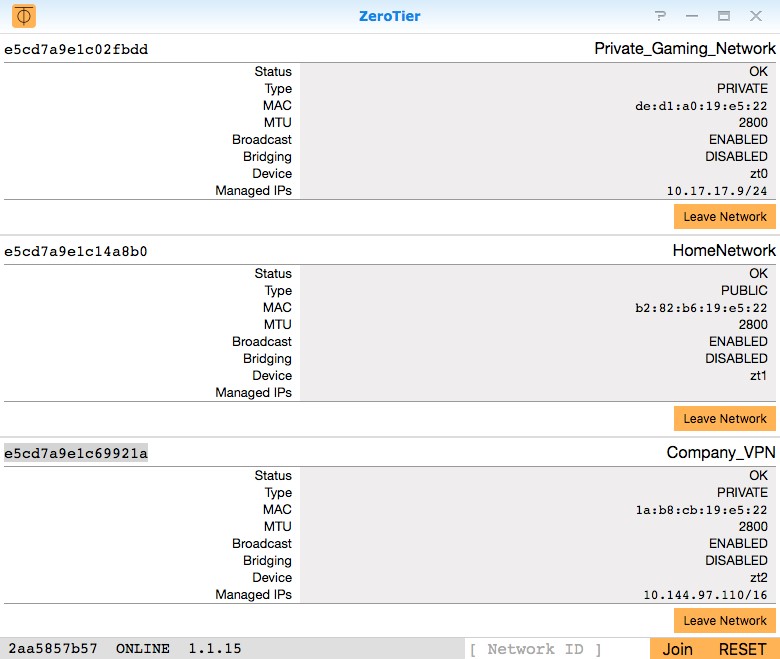 Zerotier is one of the best Hamachi Alternative for creating your own virtual LAN which is not so popular but still provides some great features. It supports all the major operating system like Windows, Mac and Ios, Android & Linux. The software comes with the very easy user interface and there is no worry of port forwarding. Zertier also provides some cool features like VPN, SD-WAN & SDN. The best part about this software is it an open source software and therefore it has great customer support. This software is truly dominating this list of best LogMeIn Hamachi alternatives with it's the very simple user interface and some other cool feature.
Wippien
You All heard about Wippien, it is the lightest application used to make a perfect VPN connection out there. With the size of 2 MB it is the lightest yet the best Hamachi alternative to play games. It is the open source application and it's is absolutely free.
Wippien uses a P2P connection to connect each of the clients in order to established a VPN connection. Also, the registration part is also very simple you get Gmail or Jabber accounts options for registering an account. Thus Wippien is looking like a best Hamachi Alternative.
Radmin VPN
Well Radmin VPN is popular for providing a secure connection as well as for user interface. Radmin is also provided quite high speed without any other issues. The speed is around 100 Mbps making this one of the fastest Hamachi alternatives. It also provides support to connect more client so you have a healthy gaming experience. Radmin VPN is secure and it is very easy to set up. Apart from this, it is free so just give this a try I am sure you will love this.
FreeLan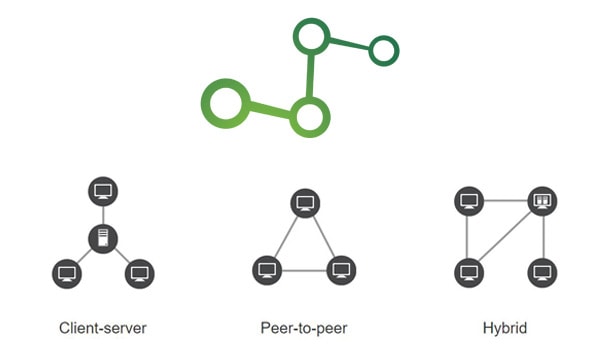 Freelan is also one of the best free Hamachi alternative use to create a virtual private network. It is also a VPN creator and an open source so you get perfect support. It provides high speed and lags free experience while playing games. The Development team behind this project is very active they are continuously working to make this more & more efficient for users.
The thing that little lacking behind is that you need to manually edit the config guides in order to run this application in an efficient manner. But apart from this, all the features make this a great Hamachi alternative of all time.
NeoRouter
NeoRouter has a very easy setup and a great user interface it allows you to create and to look at a private and public server using the Internet. You don't have to worry about the security thing as it provides some great security. It also unblocks some website for you with the help of the VPN.
It supports all the operating systems like Windows, Mac OS X, Linux, Android & FreeBSD. This Hamachi alternative comes with some great feature & security makes a good alternative.
Price: Free/ $99
Softher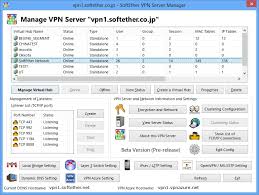 The softher has a pretty basic user interface but a fussy with the features if you are the beginner. It currently supports all type of operating system like Windows, Mac, FreeBSD, Linux & Solaris. Apart from this, it is open source and also provide some great features with support.
Talking about the security level it uses SSL-VPN tunneling on HTTPS and passes on the firewall to provide some great security. For the privacy concern, it offers AES 256-bit and RSA 4096 bit encryptions. So it the safest & feature full Hamachi alternative you can use right now.
Ultra VPN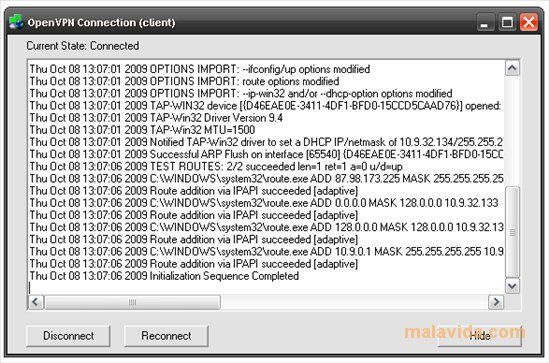 Ultra VPN is one of the best client base Open source VPN and considered a secured source. It basically hides your own Ip address and makes you surf anonymously so that you can use some content that you are Geo-restricted to. This Ultra Vpn secures you and makes you a different user in the eye of search engines.
The interface of this software and allows to directly interact with the VPN by entering some sort of information. The application is very light and provides you some advanced secured features.
P2P VPN
P2P VPN is secured and has a very easy design and with a great user interface. You will glad to know that it is only made by a single developer but it becomes a popular source for playing games. This is an open source software and written in Java.
P2P VPN doesn't have many features but it still holds a great place on this list. The official developer stopped working on this software so if you have any bug then you have to solve it on your own. This might be difficult but you can easily games play like counter strike or other few games with ease on it. This is free one so you might give this a try.




Download
Dyn VPN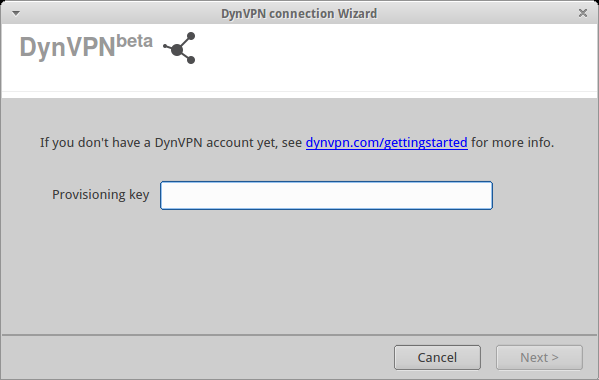 Dyn VPN is still becoming a great platform to create your own Virtual private network( VPN). It has a pretty simple user interface with some but effective features. The installation & setup part is also pretty easy any beginners can easily get it.
The Dyn VPN provides a secured connection between your devices. It supports all the major platforms like Windows, Mac Os, Ubuntu & Linux. You can handle all the connected device with a single dashboard.
Port Forwarding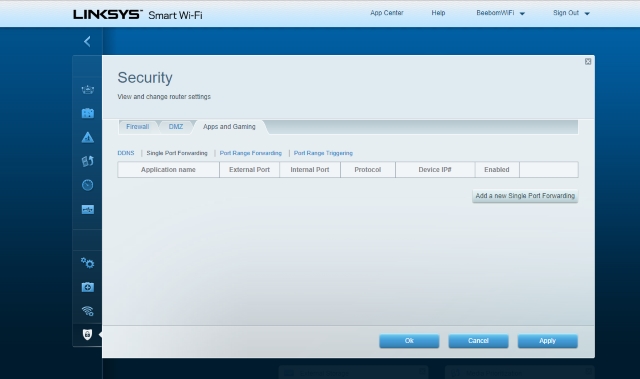 Port Fording is one of the most difficult Hamachi alternatives for creating a Virtual LAN but it still considered a great software for playing virtual LAN games. Port Forwarding offers a great speed you can't get in other Hamachi alternative. The only thing that lacking behind this is you have to set up Port Forwarding for each game yourself. It might be a little difficult that why most of the gamers move to the other options. But still, you can give this a try as it is free of cost.
Our Verdict on Hamachi Alternatives
So these are the best Hamachi alternatives you use to create a virtual LAN in order to play multiplayer games with your buddies. There are a lot of Hamachi alternatives but we cover only some which we think might work well. So In order we might miss some Hamachi alternative so can write down on the comment section and if you are using one then also lets us know.
Rohit, an Oxford computer science graduate, is a tech aficionado and vibrant blogger. His zest for all things tech shines in his engaging posts, where he blends academic insights with a genuine passion for innovation. With Rohit, readers embark on an exciting journey through the ever-evolving world of technology.