Best Remote Control Desktop Software and Why do you need that?
Remote control Software is the best-advanced technology you will feel to have with the help these Remote control Desktop software you can manage your own pc or laptop from another pc or laptop when you are not at home. If you are a developer or a Digital Marketer you can use your laptop by sitting at your home can fix your client errors and relief yourself.
These Remote Control devices are pretty awesome to connect with your friends and Family pc and laptops and fix there stuffs too. The Remote control is getting popular all over people only knows about Teamviewer bust recently we have found that the Teamviewer has to get some security issues, So we have decided to come up with the list of Best Teamviewer Alternatives.




There are numerous of the Remote control device in the market but we selected a few them and made a list of best remote control desktop software.
Why use Teamviewer Alternatives?
Teamviewer is the primary name you heard when you first listen to Remote control desktop but after using for some time you can configure that it is not that user-friendly and have some security issue, As the security is a major concern. The security thus needed many users to switch to other Remote control devices. You can refer to this article for knowing the full story behind Teamviewer security issue.
Although Teamviewer features many useful functionalities like file transfers, collaborations, and mobile access, there are better Teamviewer alternatives you probably should try.
Before Getting this started you should know about the Difference between the Host pc and Clent Pc. Host pc is the pc from when where the controlling is happening and Client pc is the pc where the function from host pc is taking down.
Note: If you Want to make your pc looks good then use Rainmeter Skin.
12 Best Team Viewer Alternatives for Windows 10
       1. Real VNC
Real VNC is one of the best Remote Control Desktop Software you didn't aware of. This software let you Remote control others pc with your pc while you were not there. The security factor is pretty good there and you can send files once when you have been the success in making an established Connection. This a free software so you don't find any disturbing purchasing messages. Real VNC is utmost the best Teamviewer Alternative.
Supported Platforms: Windows
Pricing: Free
      2. AeroAdmin
Aero Admin is the another best Remote Control Desktop software which provides the safest connection between the host and the client side. This Remote control is considered having the easiest user interface in this list. You just have to establish a perfect connection and your work will start. This is also the free software so you don't have to spend a penny of a rupee. AeroAdmin is considered one of the best Teamviewer Alternative.
Supported Platforms: Windows
Pricing: Free
     3. 

Windows Remote Desktop
Windows Remote Desktop Connection is a built-in free feature into the Microsoft Windows Operating System. You just get this inbuilt software free on your pre Installed windows. The security is been a major issue and you can't get any other reliable security than this one. Multiple connections is not which you get with this Remote Desktop Connection.
Supported Platforms: Windows, Mac, Ios
Pricing: Free
     

4. Join.Me
Join.Me is the another best Remote control desktop software for Windows 10 which provides the free and the paid one let's you access to remote control hundreds of pc at the same time. Their instant screen sharing tool offers a better way for meetings if you stuck somewhere you can use it, the paid versions offer up to 250 participants at the same time. Join.Me is the most trusted remote control software trusted by many companies.
Supported Platforms: Windows and Mac OS X.
Pricing: Free for Basic VoIP, $ 15/mo for Pro plan and $19/mo for Enterprise plans
      5. 

AnyDesk
AnyDeck has a very simple user interface and it's easy to install just the other software on your pc. You just have to connect the Anydect of Host side to the client side to enjoy the free and encrypted access. It also provides the feature like auto-updates and can enter full-screen mode, the balance between quality and speed of the connection, transfer files, and sound, sync the clipboard, records the remote session and can take screenshots of the remote computer.
Supported Platforms: Windows and Mac OS X.
Pricing: Free
     

6. Chrome Remote Desktop
Chrome Remote desktop is another software that you haven't need to download as your Chrome browser already have, You just only need to download the Chrome Remote Desktop extension on your chrome browser. After installing the extension, the other person Host can see your chrome browser and can handle that too. This extension then lets users remotely access any desktop and its contents right from their browser.
This Chrome Remote Desktop is supported by chrome browser and the best part about this browser is this is free and not ask you for to purchase it in a regular manner.
Supported browsers: Google Chrome
Pricing: Free
     

7. Splashtop
Splashtop is the another Team Viewer alternative which is considered a good Teamviewer option. This software gets both free and paid as personal and business, You just have to connect your Host Pc with the client Pc and it's done you get your established connection to remote control your client pc or Mac. Splashtop has the user-friendly interface and its most reliable remote control desktop software.




Supported Platforms: Windows, OS X, Linux, Android, and iOS.
Pricing: Free for 6 months, $1.99/mo after that (Individual use); $60/yr per user for Businesses.
     

 8. Ultra VNC
Ultra VNC is the another VNC based Remote control desktop software just like Real VNC. This is specially made to work for windows and doesn't allow to share files so it makes a handy but still good Remote Controle Desktop Software. This Teamviewer Alternative is considered to have a very easy user Interface and it provides a fairly secure network once the host pc makes an established connection with the client pc.
Supported Platforms: Windows
Pricing: Free
       9. 

RemotePC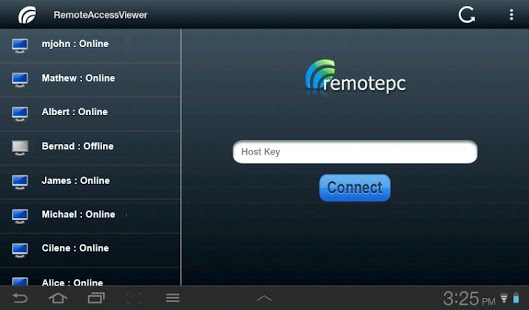 This RemotePC gives you so many features like to receive sound from the remote PC, record what you're doing to a video file, access multiple monitors, transfer files, make sticky notes, send keyboard shortcuts, and text chat you just need to connect your Host Pc to the client Pc. RemotePC is a simpler free remote desktop program that allows you only one connection (unless you upgrade) but for many of you, that'll be just fine.
Supported Platforms: Windows
Pricing: Free as well as Paid
      10. 

ShowMyPC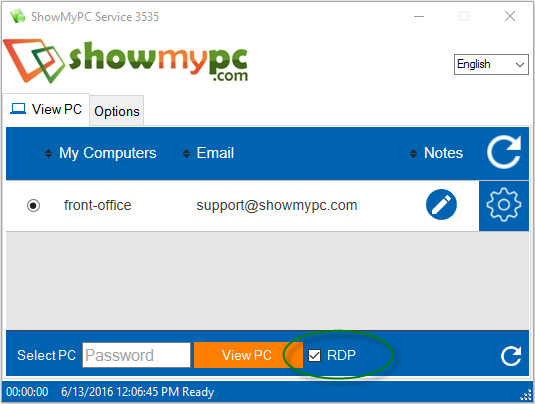 ShowMyPc is yet another best Team Viewer Alternative that is good to remote control another pc with your one, No matter if it's your client or friends pc. ShowMyPc is a reliable remote control software and all you have to do is create your ShowMyPc password and share it with another pc. It provides some additional features like webcam sharing over a web browser and scheduled meetings that allow someone to connect to your PC.
Supported Platforms: Windows
Pricing: Free
       11. Comodo Unite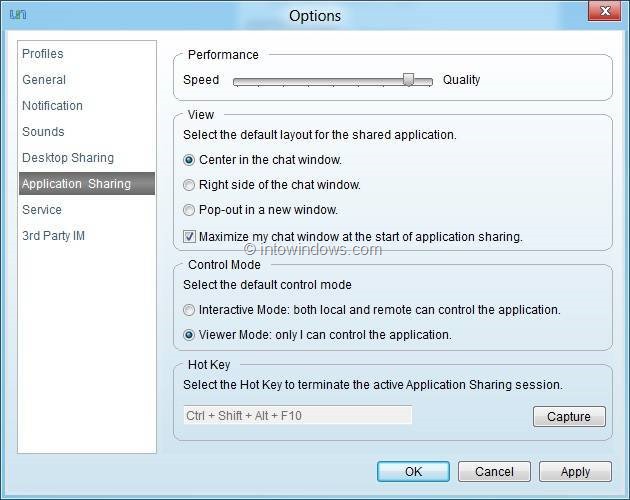 Comodo Unite is a best remote control device that brings the secure and private network for you. It also allowed you to add multiple users but only when you have added one successfully. Comodo Unite is the free remote access program that creates a secure VPN connection between multiple computers. Once a VPN is established, you can remotely have access to applications and file through the client software.
Supported Platforms: Windows
Pricing: Free
     

12. Lite Manager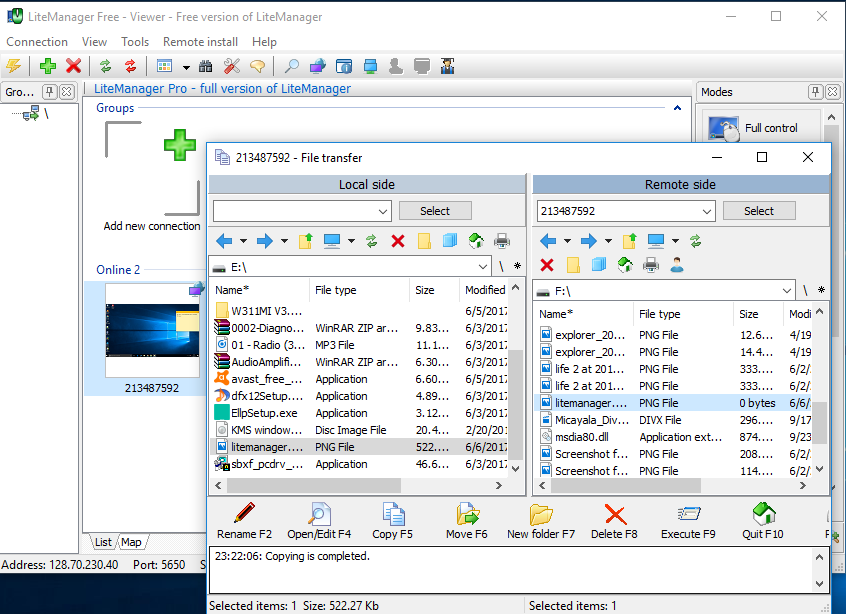 Lite Manager is yet another best alternative to Teamviewer that can be considered a good Remote control desktop software for sure. The connection part is so you get can either connect your Clent and Host pc with the help of Ip Address or with the computer name, or an ID. After connecting this you can much like with Remote Utilities, such as work with multiple monitors, transfer files silently, take full control or read-only access of the other PC, run a remote task manager, launch files and programs remotely, capture sound, edit the registry, create a demonstration, lock the other person's screen and keyboard, and text chat.
Supported Platforms: Windows and Mac
Pricing: Free
Our Verdict On Teamviewer Alternatives
Teamviewer is considered a best Remote controlling device until then there are several reports is been out that Teamviewer and due to this these Teamviewer Alternatives more likely to concern. After checking a lot we get these Remote control software for you so do check this software and let u know which Teamviewer Alternative is you are using and why? .We would like to see you in the comments sections.
Rohit, an Oxford computer science graduate, is a tech aficionado and vibrant blogger. His zest for all things tech shines in his engaging posts, where he blends academic insights with a genuine passion for innovation. With Rohit, readers embark on an exciting journey through the ever-evolving world of technology.