Do You remember using themes in your Mobiles phones earlier than you can pretty much comfortable in using Rainmeter skins and when it comes to Skins for Desktop Rainmeter Skins are the best Skins or themes you can get. These Rainmeter Skins can help you to customize your desktop and make your desktop full of useful things like Clock, Processor usage, Email, Music Control and more.
Although the windows are always pretty impressive the only customizable option it gave to you is changing a lock screen and desktop Image. So for getting a lot of impressive option and making it super cool, we made a list of Best Rainmeter Skins for you.




There are a lot of Rainmeter skins so to overcome some of your efforts here are the list of best Rainmeter Skins. These Rainmeter skins are hugely loved by gamers. If you are true gamers and so you can try to play android games in pc or to play ios games in pc or mac.
Note: You have to Install the Rainmeter installed in your windows pc. It is compatible with all windows version.
Also See: Best offline Android Games
What Is Rainmeter Skins?
According to Wikipedia Rainmeter is an open source of desktop customization utility used for windows pc to make it look good and get extra features on the desktop to make it more customizable. The user can customize the widgets of desktops to their own. Some of the function of rainmeter skin are audio player, clock, weather, RSS reader and more. The function depends on what kind of rainmeter are you using.  
Advantages of Using Rainmeter Skin
There are a lot of advantages of using a rainmeter skin as it is really customizable and make your desktop looks like classy with a lot of functions on your desktop and make your work as quick as possible. There are many rainmeter skin user all over the world some of them like gamers, tech, & music rainmter lovers. 
The user of raimeter can customize their desktop widgets itself so that you can make your desktop whatever you like. You can add widget & remove one of them according to your use. 
Provides More Function
There is a lot of function provided by rainmeter in your own desktop so that you can do any work with an ease and can easy multi-function work at a single time.  Some of the functions provided by the rainmeter skin are Desktop Clock, audio player, weather, and RSS reader. 
Save Your Time
More functions from the desktop results in saving a lot of time, you will get all the important feature on the desktop and the advantage is all in terms of time. Some of the rainmeter widgets is helpful to perform activity straight from the desktop screen. 
Desktop Looks Awesome
The main reason why people use rainmeter is they want to make their pc look awesome. There are a lot of rainmeter skin or themes according to taste just pick one of them and try it on your windows pc. The better the rainmter skin you choose the more and the more your pc awsome gonna look.
Best Rainmeter Skins (Themes)
There are a lots of rainmeter skin as they are used by millions of user. Rainmeter skin are divided in terms  of tech rainmeter, music rainmeter, game rainmeter and many more. You got all the rainmeter from here according to your taste and you can also download these rainmeter skins as we provide the accurate links for you.
1. Jarvis – Iron Man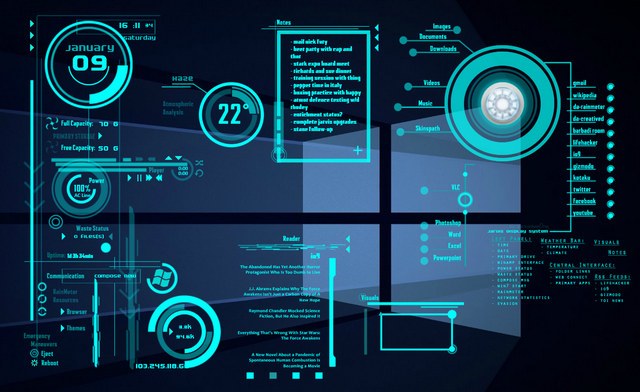 Remember Jarvis ohh what I am asking so be ready for your own IronMan Jarvis right in your pc that works much fine. It is super customizable skin and you got the multiple options straight to your desktop like Clock, Email, Date, Hard Disk Space, Temperature, Rss Fied and more. This Rainmeter skin looks so cool and it's one of the best Trainmaster Skins. This theme is considered one of the best Rainmeter skin for gamers.
2. Mass Effect
The Mass Effect Skin become famous because it is based on the BioWare's famous game. All the game fans are really crazy about this skin. Mass Effect skin consists of so many features like Email, Clock, Media playback, and Control panel. These functions make it so classy I can't even explain so install it and start using it. This theme is considered as one of the best Rainmeter skin for gamers.
3.  TECH-A
The best Brains are all those who are using this Tech-A skin. A very stylish and a little bit hard to get this skin surely gets a top spot in this list. It displays tons of information straight to your Display screen like CPU Usage, Time, Date, Shortcut folder and more in a Revolving circular path. This theme is considered one of the best Rainmeter skin for gamers.
4.  Aliens
A best Rainmeter skins which display's all the important widget on the desktop screen is Aliens. It is a simple yet most filterable skin of all time. This Rainmeter skin display features like Ram usage, Date Time, Internet Speed, Network, Shortcut folders and more. For those who are looking for a simple and featureless Rainmeter skin can surely go for this one.
5. Before Dawn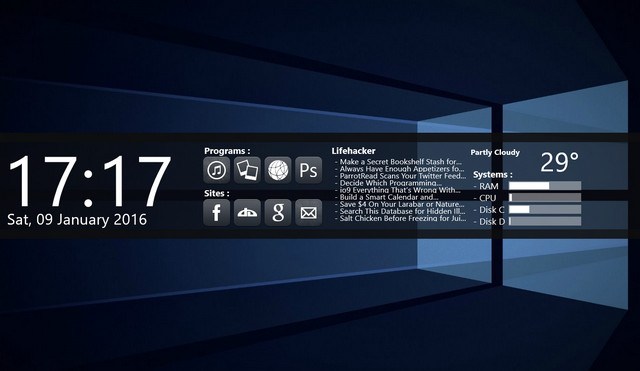 Before Dawn is a beautiful presentation of the suitable option which looks like a rectangular strips showing features like Time, Date, Shortcut of Folders and Recently opened windows and processes. These special features make it one of the fine Rainmeter Skins.
6. Medieval City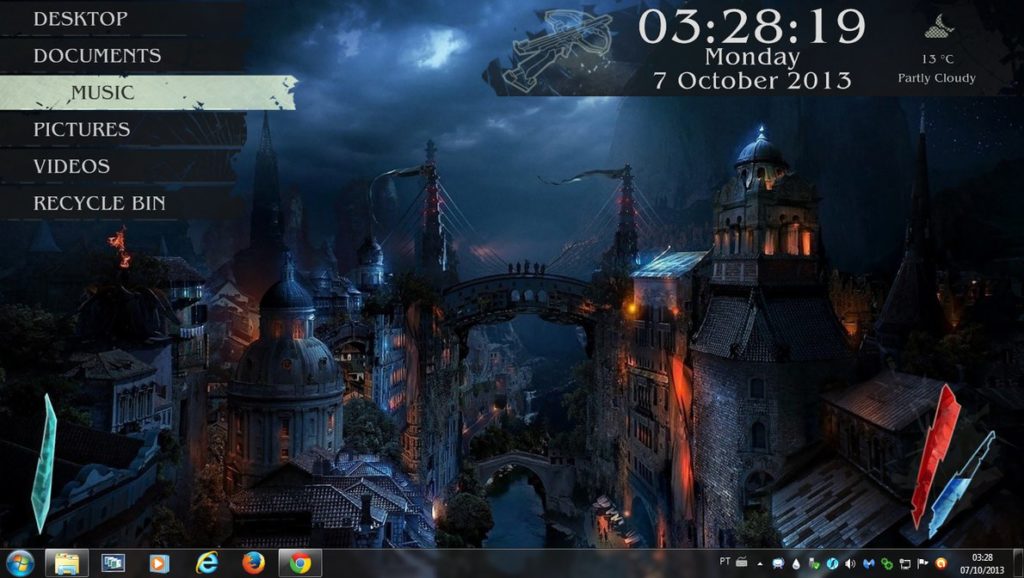 The Medieval City is also for the One Who loves the Medival Era and wants that kind of skin. This Skin has the best display with the direct access of the features like Document, Images, Date & time, Movies and more. This is one the coolest skins to show your desktop enhancement. This theme is considered as one of the best Rainmeter skin for gamers.
7.  Senja Suite
All the fan of minimalism loves this theme Senja Suite. It truly reminds of this great game and the best part about this skin that it makes your desktop screen look like the game itself. The Skin let you access the Media Playback, Slideshow of pictures, Folder Shortcut, and Pc On/off options. This theme is considered one of the best Rainmeter skin for gamers.
8. PILEUS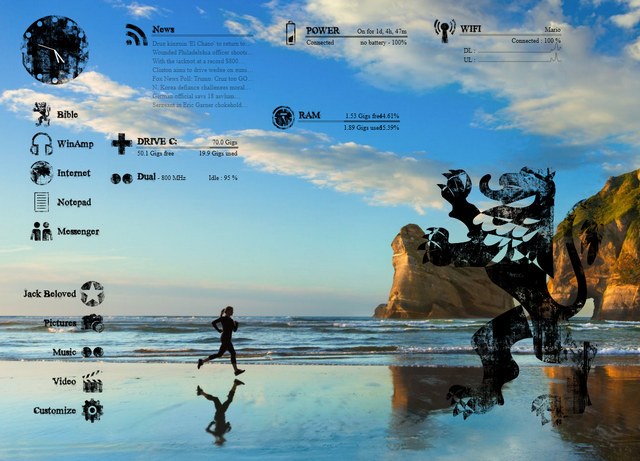 Pileus can add lots of appreciation in your windows pc appearance. This theme looks very beautiful and available in both the light and dark variant. We prefer to use the light version. This skin is the little bit heavy from all the skins but it does provide a lot of features like RSS Feeds, Disk Partition, Date & Time and Shortcut folder.
9. ABP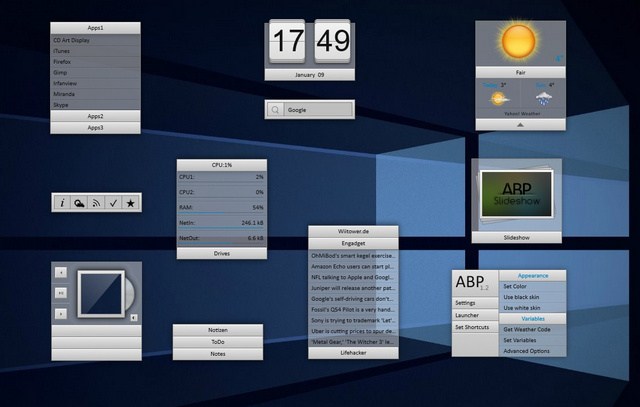 A Skin Which can provide whole the information a beautiful tabular form like look makes it a perfect competition to the other Rainmeter skins. This skin also provides the desktop accessible features like Time & Date, Media Playback, and CPU usage information.
10. Speed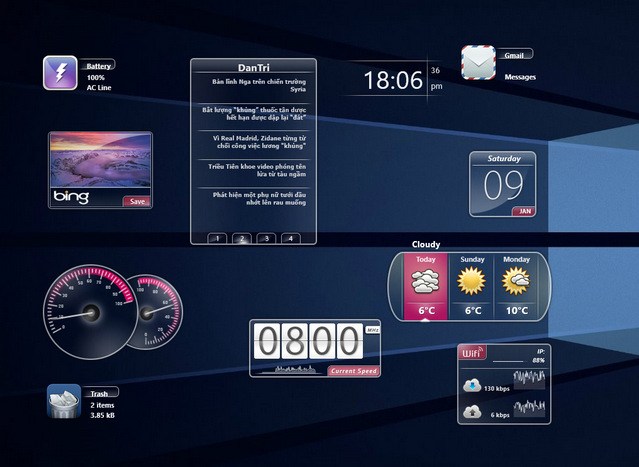 Talking about the light skins with rich features and here Speed Skin comes. This skin is very light as it is not flashy or didn't use many graphics like the other skins. You can easily access the features like Date & Time, Wheather, RSS Feeds and Cpu Usage from the desktop screen. This theme is considered as one of the best Rainmeter skin for gamers.
11. Enigma
Engima is so called the much downloadable skins of all the time. The popularity of Enigma Skin rases when in 2009 it becomes the default Rainmeter Skin. With a very effective look, this skin also provides features such as Time & Date, Media Controlling, Wheather and other useful features straight to your desktop screen.
12. Wisp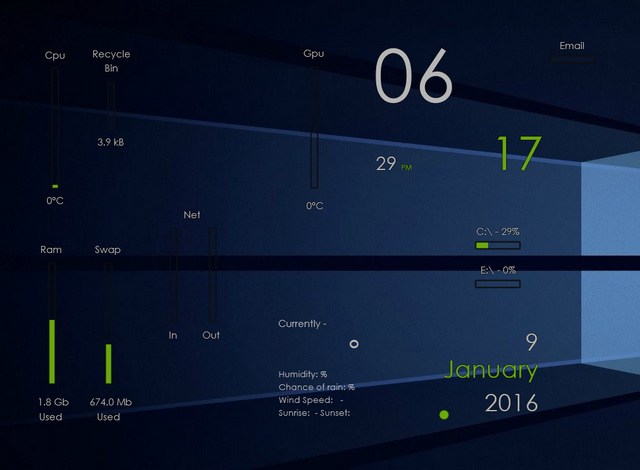 The Wisp is probably the most unique Rainmeter Skin as the features that provided by Wisp are written as freely they don't consist of any boundaries. This makes the desktop looks amazing and free the features that you can find on the desktop are Date & Time, Disk usage space, Temperature, Ram Space and more.
13. Avengers SHIELD OS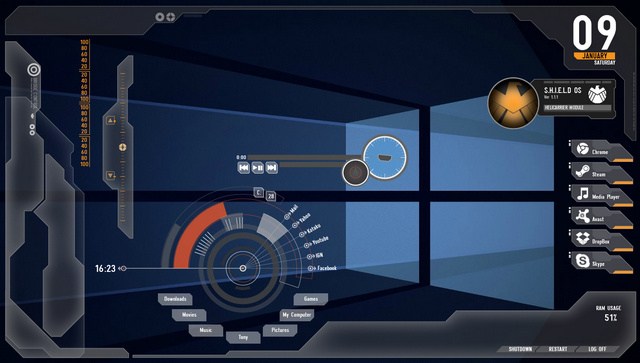 If you have any complaints that what was this awesome skin doing so below then just complain about it because I was asked to do. This Skin is one of the best Skin because of the Avengers Shield look. This theme available in lots of resolution and provides widgets like Date & Time, Music control,  Ram and Rom usage checker and more. This theme is considered as one of the best Rainmeter skin for the gamer.
14. Simple Media
With a very less graphic but still with a mesmerizing look  Simple Media is also one the favourite Rainmeter Skin. This skin doesn't affect the performance of the windows pc as it is very light. This Skin provides widgets like Date & Time, Temperature, Recycle Bin and more.
15. MiniWeather
This is the beautiful and yet so simple Rainmeter Skin. The main work of this Rainmeter skin is to show the weather forecasting and to show time. You can also get a Setting option by which you can control, color, temperature unit, and your location and font.
16. Troy Legacy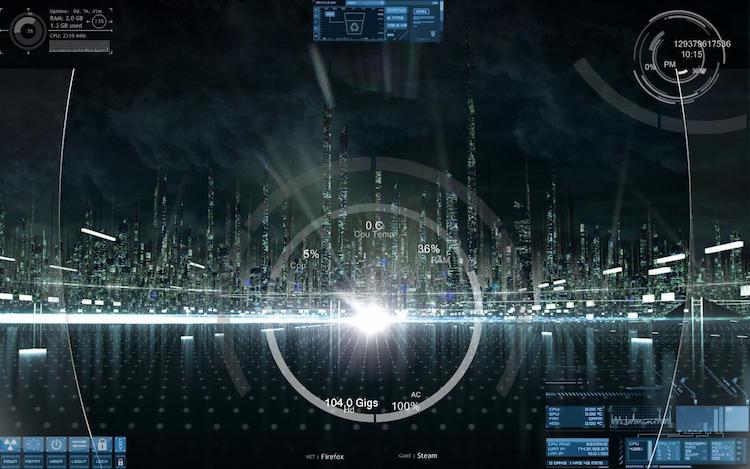 The Troy legacy is a great tech skin its like you are looking at the future. This Beautiful Rainmmeter theme is a combined mixture of so many Rainmeter themes. You can access weather, Time & Date, Cpu Utilization, Ram Usage and disk space.
17. Beautiful Blue
Another one of the best Rainmeter Skin which comes up with lots of widgets on the desktop screen. You will get a beautiful look with the widgets like Date & Time, Ram Usage and Music controller right on the desktop screen. This theme is considered as one of the best Rainmeter skin for the gamer.
18. Desktop music visualizer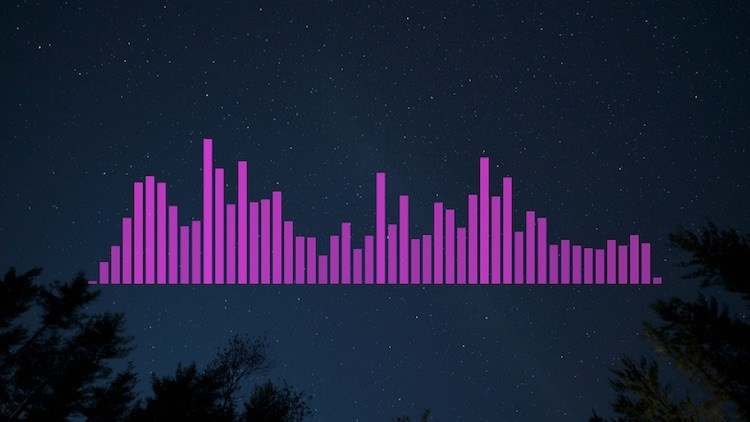 It is mostly plain with visualization on the display screen. All the music lovers truly adore this skin and the simplicity of this skin is what makes it one of the best Rainmeter skin. Desktop Music Visualizer comes in various version and each has their own setting and look.
19. Horde
Horde is a black theme so for the black lover here is your favorite skin. It can truly fit in your desktop screen as it made for your desktop. This Rainmeter skin let you access Weather, Power access and Date & Time.
Download
20. Taboo
Another Fancy black color skin which looks so attractive that anyone can hypnotize to download it. The little white tint with classy black all over felt like perfect. Taboo lets you use the info and window itself makes it one of the best Rainmeter skin.
21. Small Tree
The Small Tree looks like a small gift of nature for your desktop. As this skin is pretty simple and lets you access your desktop with the skin applied. The skin doesn't provide many widgets but the simplicity of this Rainmaster Skin is what makes you fall in love with.
22. Windows 2019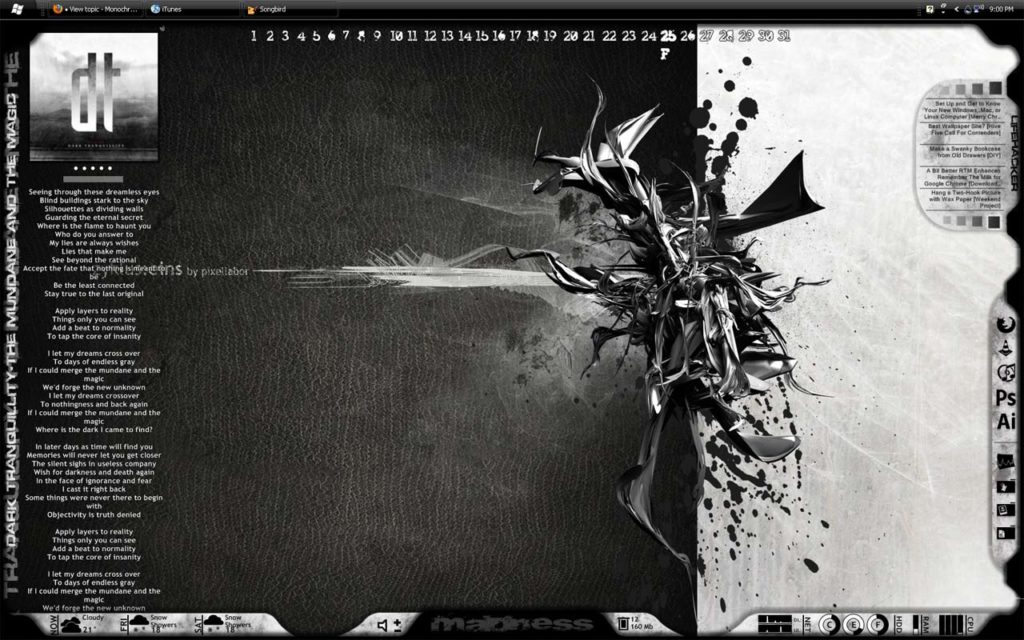 The Windows 2019 is another gorgeous black Rainmaster skin with many helpful widgets with it. This skin adores the look of the upcoming Windows Os with the customizable bar which works as a notification bar. This skin also lets you change the look of the desktop icon with lots of helpful widgets like temperature, Date & Time and more.
23. Darkness Falls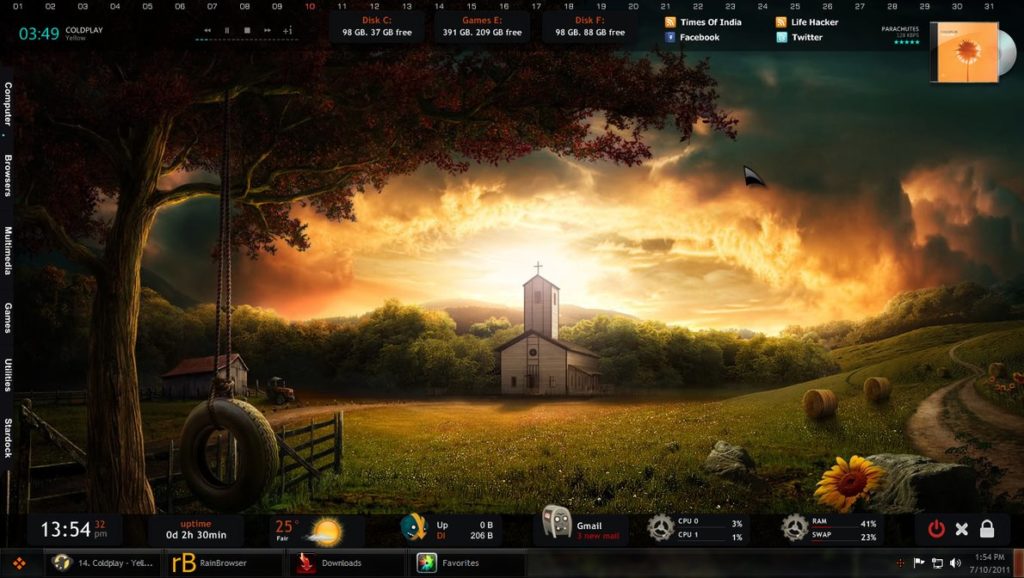 Darkness Falls is little dark village scenario type of skin and truly loved by many though. Everything in the skin the icons, font, and wallpapers can be customized in the black even the widgets. The widgets that you can access are Date & Time, Notifications and the On/off power button.
24. Pog Pack
Another Dark Rainmeter Skin completing this dark skin series is Pog Pack. This skin consists of an analogue type watch in the centre surrounded by lots of widgets and makes a circular design. Although the screen looks pretty much full of graphics it one of the best Rainmeter skins to grab.
25. Obsidian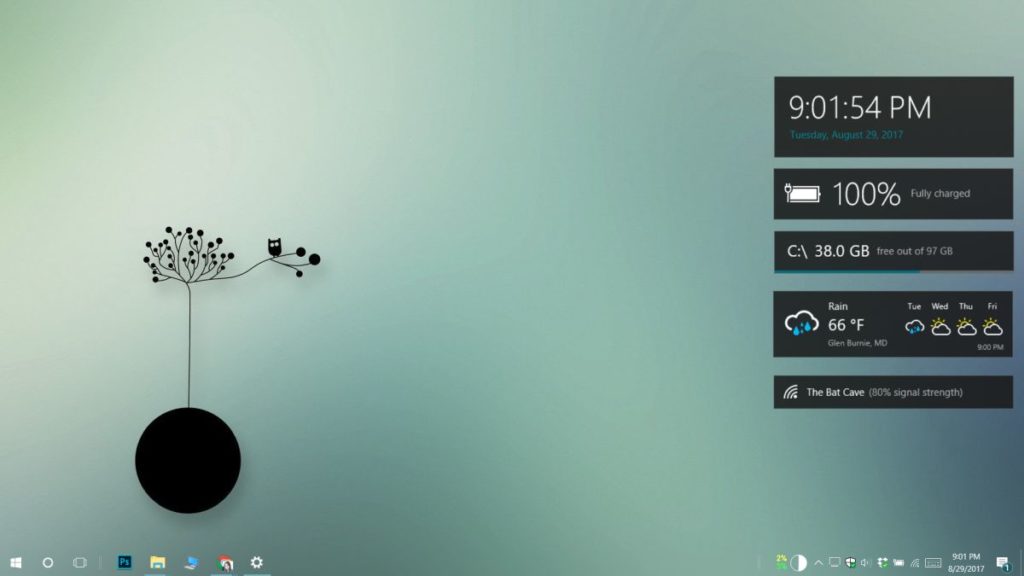 A simple blue and very beautiful skin with less but effective widgets on the desktop. Obsidian is something you can say beautiful in just a blink. This Rainmeter skin provides you with widgets like Time &  and the desktop itself is accessible from the main screen.
26.  Zelda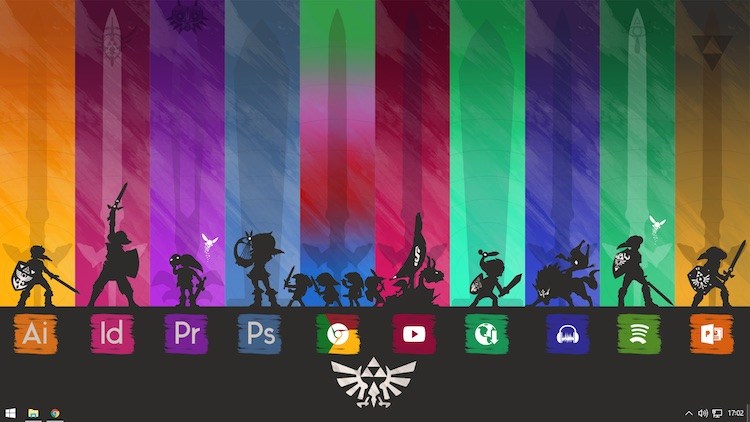 Zelda is a simple skin which only focuses on the Apps or Icon of the desktops. This Beautiful skin can turn in both night and day mode. If you are looking for some simple theme which can just make your desktop looks beautiful and easy than you go for Zelda Rainmeter Skin.
27. Encoded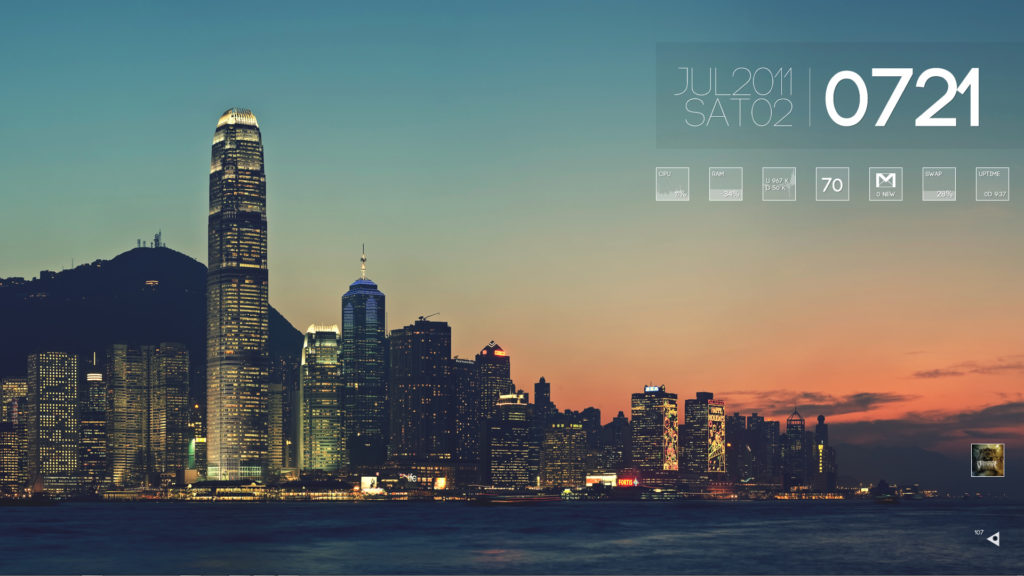 Encoded is also one of the best Rainmaster Skin with minimal graphics and a standard look. A very mesmerizing look with using the naturals colour and showing the perfect modern look here is the Encoded. The music player widget is right at the skin for better usability.
28. Girl Sound 2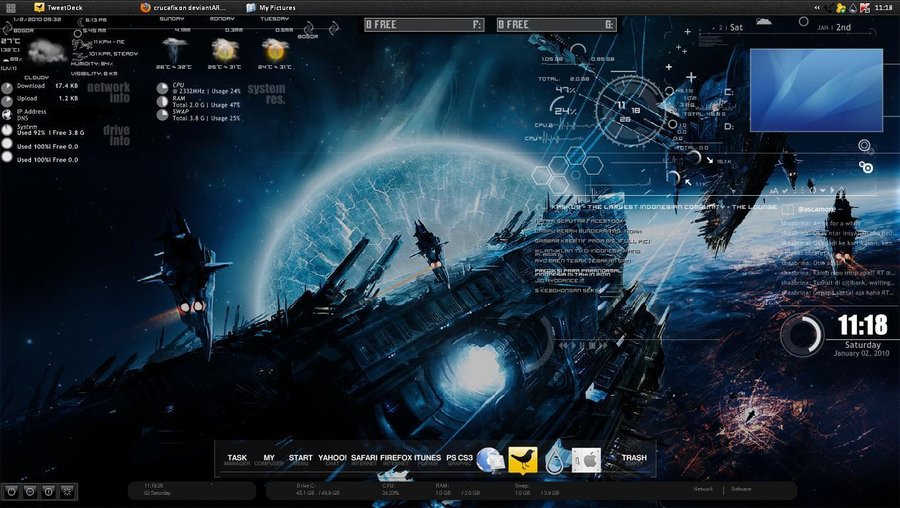 Girl Sound 2 is a girl-centric skin which looks complex but has only two widgets Music Controller and Date & Time. This skin is of the best Rainmeter Skin with a little fewer widgets and fewer graphics. A little fewer graphics make it a fast working skin.
29. Neon Space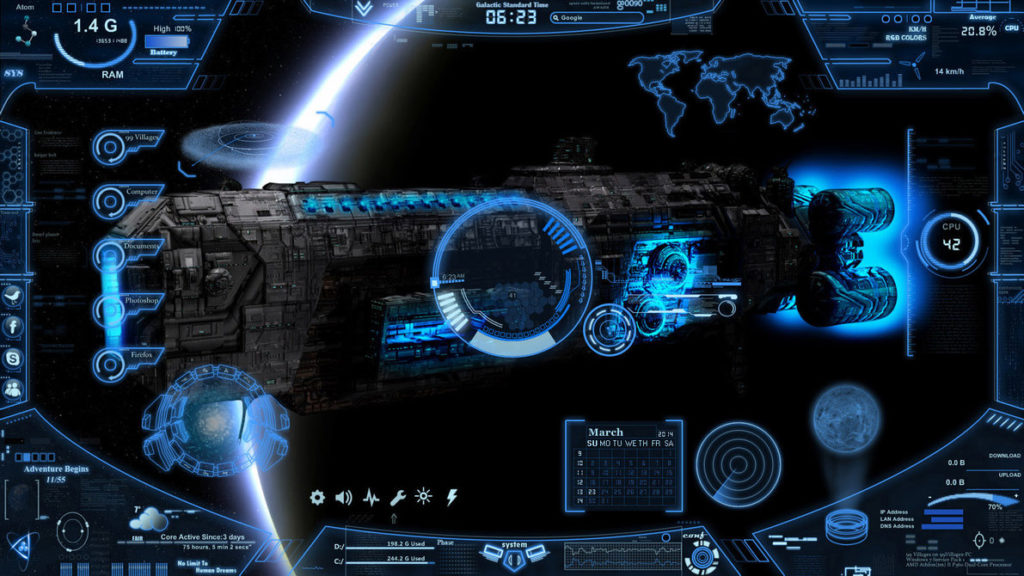 Neon Space is blue and glittering skin which is also a tech-based skin and is very loved by the audience. You can see the glowing spaceship with many widgets on the desktop screen. The widgets are like Calendar, Date & Time, Cpu and Ram usage and Weather forecast.
30. Moon Glow
Moon Glow is yet other best Raimeter skin with lots of helpful widgets on the desktop to access. This skin glows like the Moon and it's very attractive and kind of romantic too. The accessible widgets from the desktop screen are Notification tray, Notes, Temperature, Date & Time and More.
Also See: Best Android Emulator for Pc & Mac
Our Verdict On Best Rainmeter Skin
Rainmeter Skin is pretty impressive when it comes to customization or making the desktop look cool. We take an entire look on all the Rainmeter Skin and figure out something well from that. So here are the best Rainmaster Skin and tells us in the comments section that which Rainmaster Skin are you using or which are going to use.
Rohit, an Oxford computer science graduate, is a tech aficionado and vibrant blogger. His zest for all things tech shines in his engaging posts, where he blends academic insights with a genuine passion for innovation. With Rohit, readers embark on an exciting journey through the ever-evolving world of technology.