PSP games are much loved than any other usual android or pc games. These are so energetic you can't resist yourself for playing them even you want to. Now, these days people use PPSSPP emulators to play PSP games on the mobile phone with ease. The PPSSPP emulator supports Android, Ios and Windows platform. We have curated a list of Best PPSPP games only for you so you don't have to waste time finding them.
The performance of these games depends on the hardware of your mobile phone if you have a good configuration smartphone than it works quite well. This list consists of popular games which you can easily play with our Android or ios device. A little optimum setting for your PPSSPP can increase the gaming performance of your emulator. You can check out this post on best PPSSPP Setting for playing the game more smoothly. Now, let's start with our list of best PSP games to play on Android or iPhone device.



Top Action PPSSPP Game For Android & iPhone
1. God of War – Chains of Olympus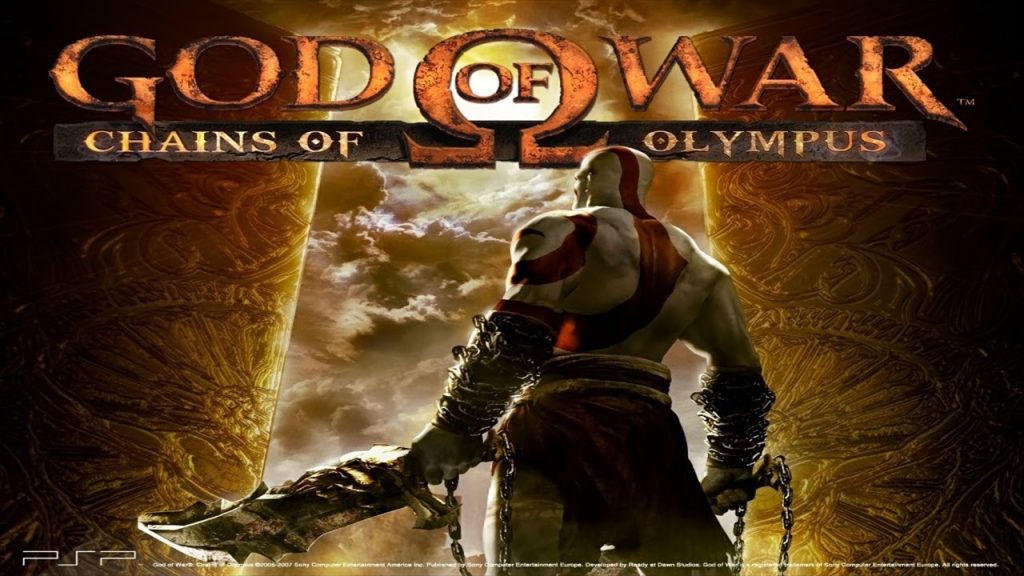 This game is one of the famous games and people generally download PPSSPP for this game. if you also download PPSSPP emulator for playing this single game than I will be in no surprise. The whole series of God of War is great and there is a huge fan base for this game.
This games usually around Kratos and Persephone, these two just wanna destroy the Olympus and everything in this game. In the end, Kratos stops her and save the world. You need a better functionality android phone to play this game with ease. The graphics and the storyline are what makes it one of the most popular PPSSPP game.
2. God of War – Ghost of Sparta
This games also become hit just launched after Chains of Olympus and carry a mass fan following behind the name. This game was brought by Santa Monica Studio and with little editing, they got their perfect game. In this game, Kratos dreamed about his brother who was separated by him from the bad guys when he was a child. He found his brother and for resue him he has to fight with Thanatos, the god of death.
He lost his brother while fighting with Thanatos and his anger helped him to kill the Thratos. He has to fight with many obstacles in the meantime. You can't find any other better game like this, the story, graphics, and sound all were exceptionally well.
3. Naruto Shippuden – Ultimate Ninja Impact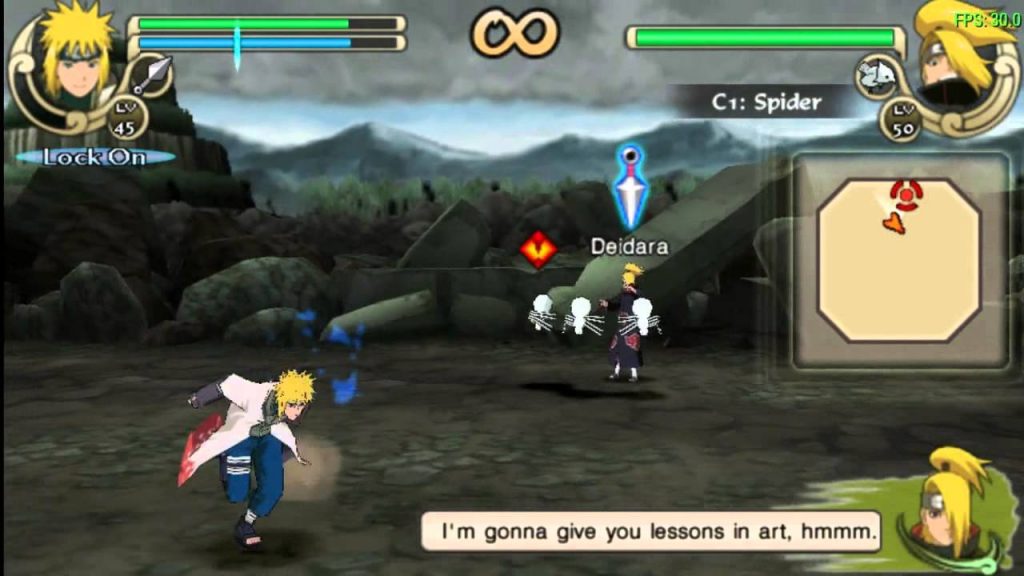 Have you heard of Naruto Anime, It is one of the most popular anime in decades. The game becomes a huge hit because of its anime series. Even if you haven't watched the series you still gonna enjoy playing this game. This game has a great storyline and a huge fan base supporting it.
The main enemy of the Naruto Shippuden is Kages and for defeating him he has to fight with many other enemies. There will be around 100 rounds before the main fighting with the Kages. This game is considered as one of the best PPSSPP games for android.
4. Kingdom Heart – Birth of Sleep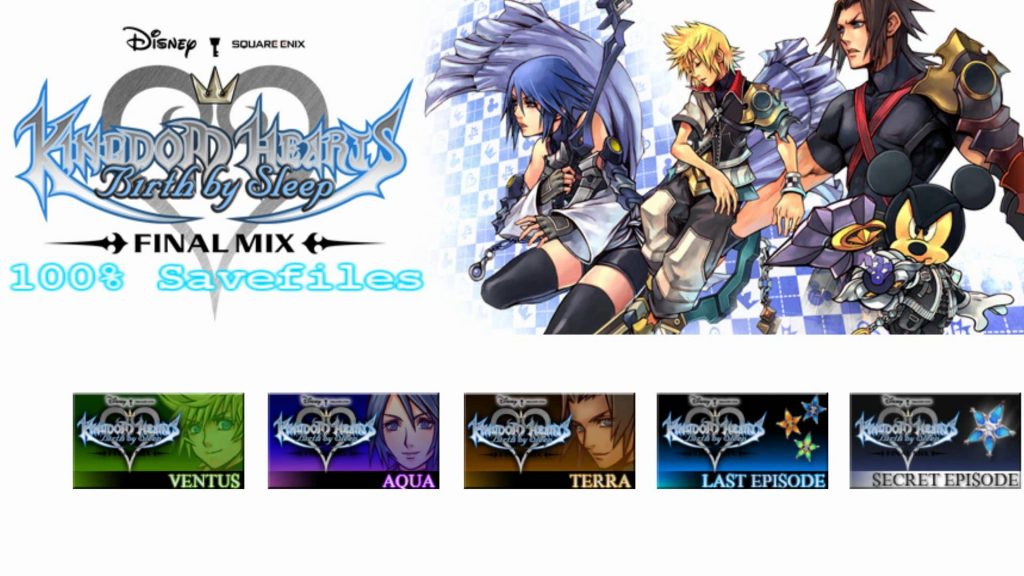 Kingdom Heart is one of the best action and adventurous game you can play. There are three different characters in the game and all of them have different storyline. You have to select a player and play with it, you can't switch the player before ending the game.



This game becomes a huge hit and all the PPSSPP gamers started liking these games. The graphics and the storyline of this game attract a huge gamers audience towards it. If you are a fan of the original game then you must have this on your mobile phone.
5. Tekken 6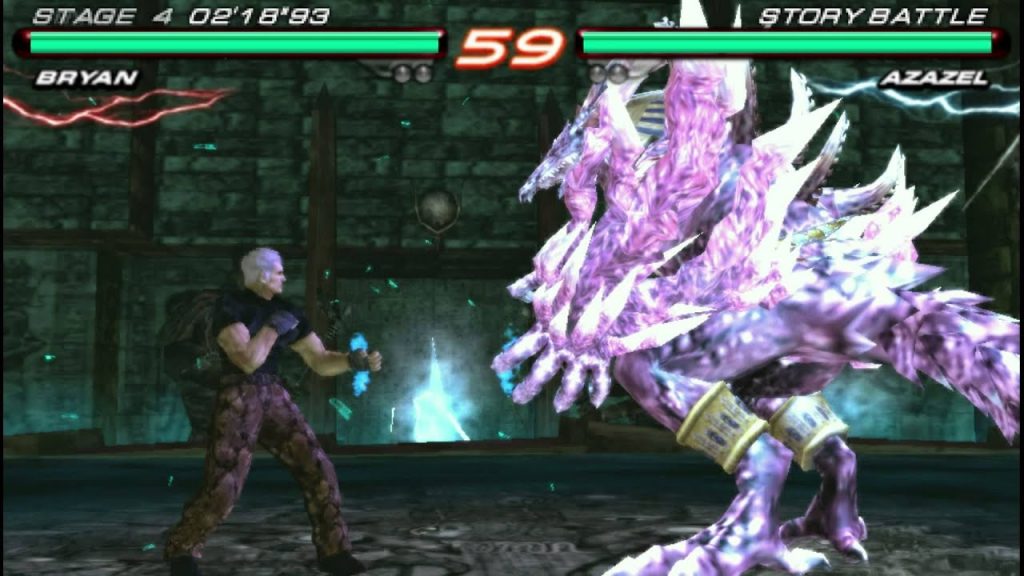 All of you guys remember this game from your childhood I guess.  Takken 3 becomes a huge hit among the gamers and many game shops start installing and earning from it. The games evolving day by day and soon Tekken 6 is launched with all new graphics and fighting skills.
Tekken 6 also becomes a huge hit just like its previous version. The game has some cool graphics and it's pretty interesting if you play with your friends. If you play it solo then you have to fight 10 rounds and after that, you have to fight with the Azazel as the ultimate villain. This game can end within an hour if you play solo.
6. Dragon Ball Z – Another Road
Another popular game which is loved by all the PPSSPP users from their childhood especially. If you are a Dragon Bol z fan then you definitely play this one on your mobile device. The problem is that needs a good configuration mobile phone to run properly. If you don't have one follow these gaming settings carefully. 
The games have a lot of fighting in it so if you are a lover of this genre you are definitely gonna love this game. This game has both the mode either you can play Storyline or you can just go for the fighting. If you want to unlock more characters and skill then you have to play the storyline and keep collecting scores.
The main thing is if you want to learn the new attacks then you have to go to the help center otherwise you will die by your opponent's power moves. Just spend some time there are you surely become a pro in just a few days.
7. Gods Eater Burst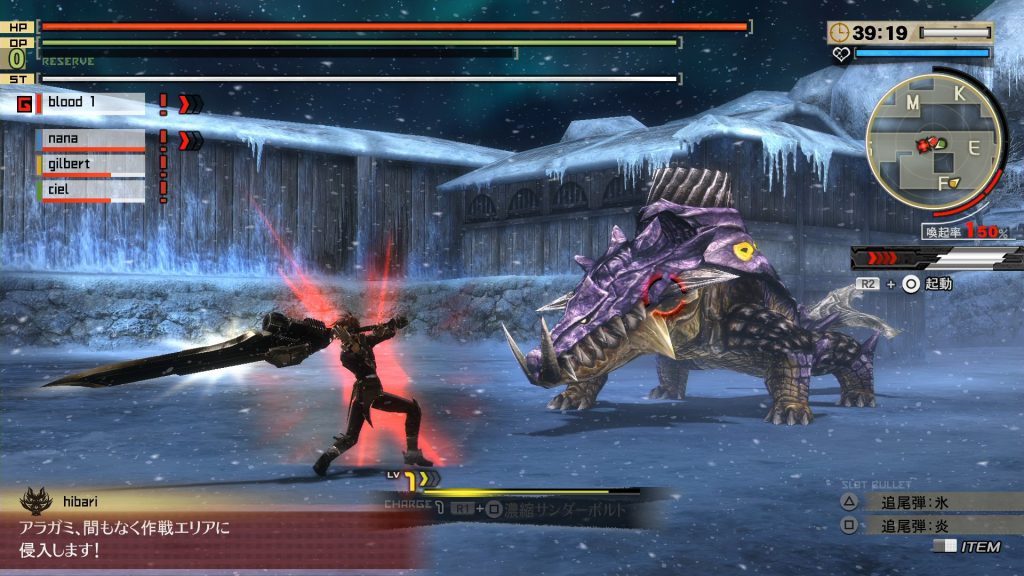 The Gods Eater Burst is another game that is surely in your mobile if you are a game lover. It is better than the Gods Eater in terms of fighting and the storyline. The game mainly revolves around the two main characters Ren & Lindow.  The storyline is that you will play the character of Ryan and have to fight and protect the Lindow in anyhow. In the end, Ryan sacrifices himself protecting Lindow and kill the monster.
You have to pass different hurdles in the game with the help of tools and weapons. This game has a great storyline and graphics to be one of the best game for mobile PPSSPP games and you surely love this.
8. Monster Hunter Freedom Unite
This game carries a huge fan base there are 400 mission waiting for you in which you have to kill monsters and Dinosaurs. You be a monster hunter in this game and have to kill each and every one of them in different environments and places.
You can use 99 guns in this game one at a single time to kill monsters according to their weakness and strength. This game carries 500 hours of gameplay so you can play as long as you can. So you would definitely love this game in your PPSSPP emulator.
9. Dissidia 012 – Duodecim Final Fantasy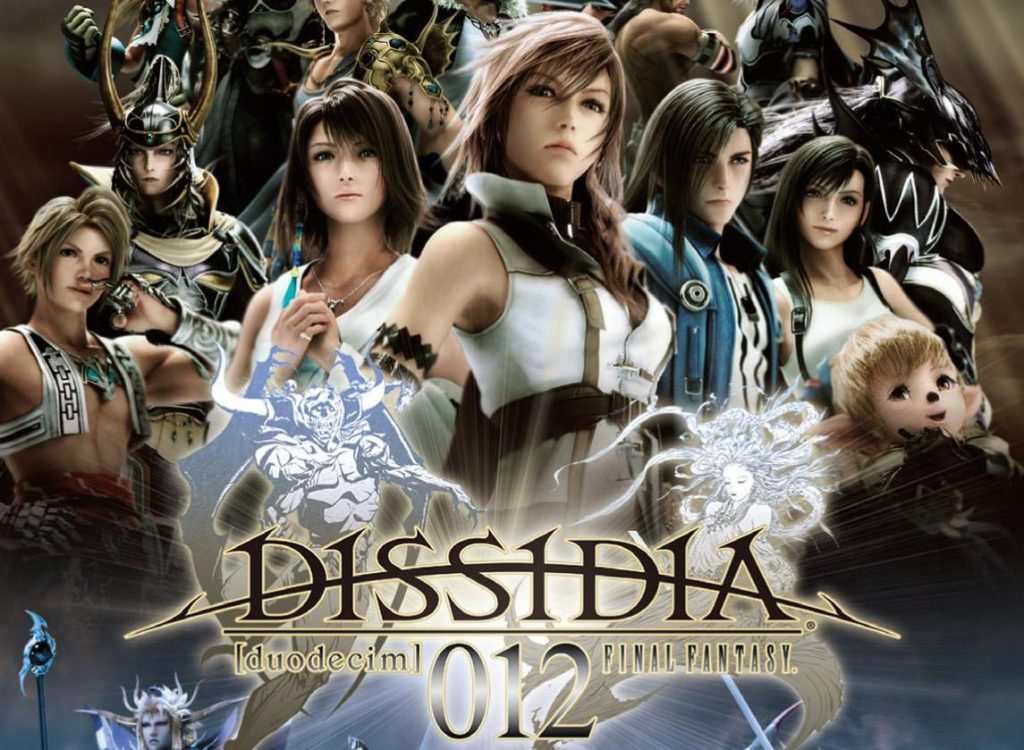 This is the final fantasy game of like mixture of all the fantasy game. The game has a great storyline and loved by gamers all around the world. The storyline revolves around the Cosmos, the goddess of harmony and Chaos, the god of discord. 
The graphics and the storyline line is the man key factors for this game. I think that why I have spent more than 100 hours playing this games. No matter if you haven't played the previous series game you still gonna love this. The storyline might be not that up to mark up but not the whole game.
10. Grand Theft Auto – Vice City Stories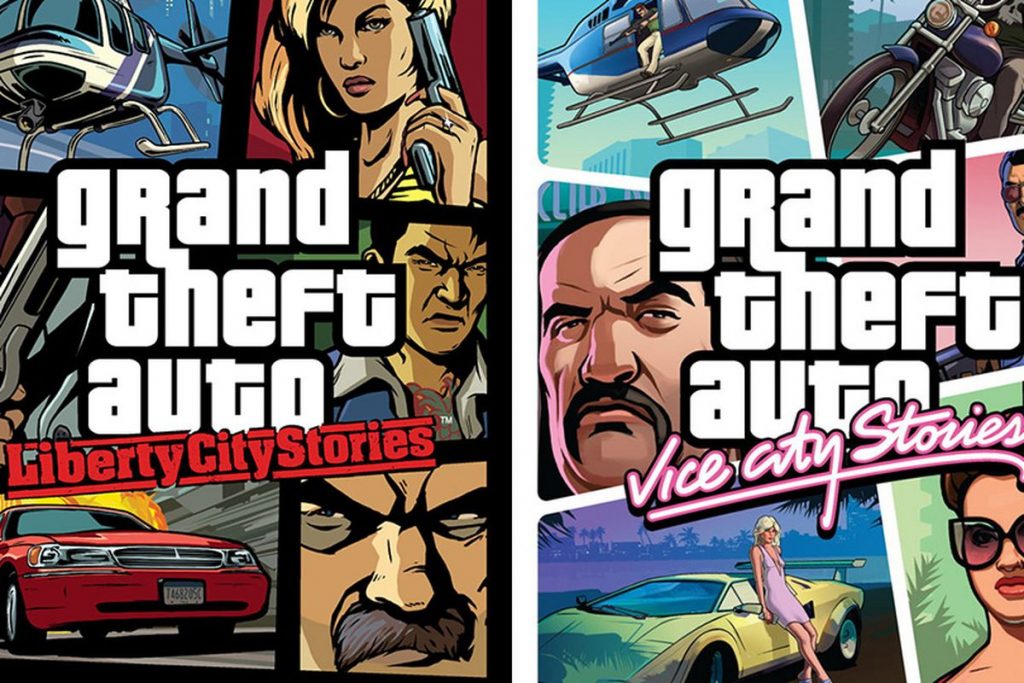 I know you have already played this game on your computer for around 100 times or even more than that. But with PPSSPP emulator you can play this on your mobile phone to. The PSP version of this game is almost similar to the computer version. The same storyline and the same amount of action. If you are a Vice city game have then it's is worth to play on the mobile.
In this game, you have to pass missions so you can get the next mission. You can kill people to steal their money or even their cars. I really enjoyed fighting with the police without any reasons what was your favorite part?
So guys if you haven't played this game then you should definitely give this a chance. It is one of the best PPSSP emulator game you definitely should play.
Our Verdict on PPSSPP Games
We have curated the finest list of best PPSSPP games only for you guys. You can play any of them without any doubt all of them are great. We select these games in terms of storyline, Action, Graphics, and Gamers review. We have personally played all the games for ours before getting these results for you. You can play these either your mobile have low configuration. This PSP game list that has both types of games. 
So, guys, this is the final words. I hope you like this pst and if you any suggestion then you can share it in the comments sections.
Related Post : 
Best offline Shooting games for Android and Ios
All time games for Android & Ios
Best Android Emulator for Windows
Best Ios Emulators to Play iPhone Games
Best Xbox One Emulator for Windows
Rohit, an Oxford computer science graduate, is a tech aficionado and vibrant blogger. His zest for all things tech shines in his engaging posts, where he blends academic insights with a genuine passion for innovation. With Rohit, readers embark on an exciting journey through the ever-evolving world of technology.