Operating system plays a very crucial role when it comes to operating any Digital intelligent machine like computer, laptops, Mobile etc. In which Windows is the dominant operating system when it comes to laptops and Pcs around 82.44 %  of the world population uses Windows OS on there laptop and Computer. Windows is the key with which we can perform any action on our computer and laptops.

For our regular readers this time we come up some tricks that are available to you but I am sure you don't use them instead you were using some apps to overcomes these uses and filling your hard disk to store them.
So here are some windows 10 tools and feature that you were unaware of
Also, see our Post
Best free antivirus for your PC and laptop
Top four Windows 10 Utility Software are
Disk cleanup
It is the most helpful tool to increase your Pc or laptop performance, an alternative to the most amazing tool Ccleaner. Disk cleanup helps you to delete the temporary and system files which help to run your Pc smoothly and without any error. If you use disk clean in every week you can minimize  80% chances of any windows errors. It removes some waste file from your hard disk and provides relief to your processor.
How to use Disk Cleanup?
For Deleting temporary files.
Go to my computer then click on any drive.

Select the manage option from the above options.

Select the cleanup option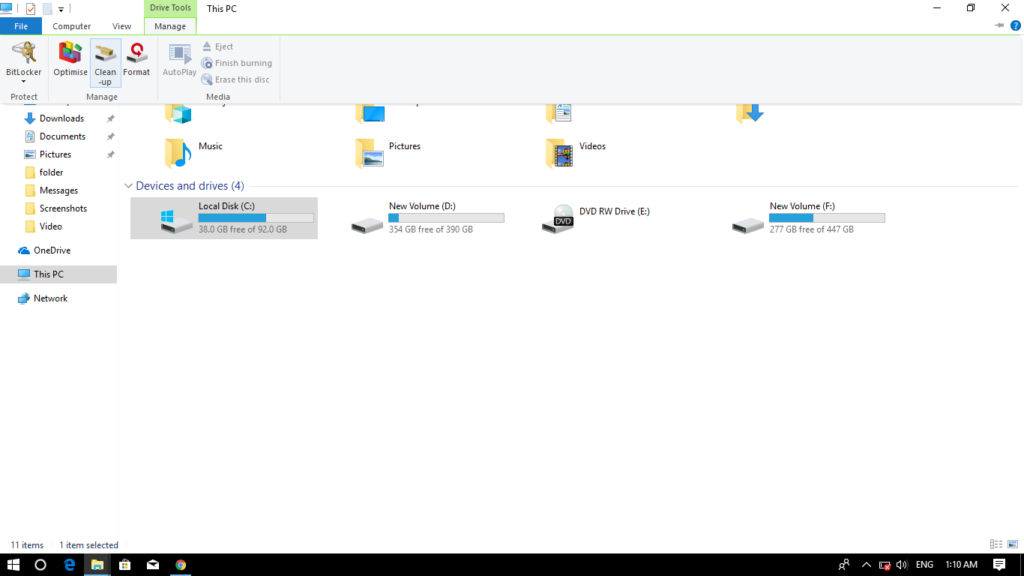 Note: We recommend to perform cleanup on the drive where you stored windows.
You can also free some space by deleting System files 
In Disk Cleanup, select Clean up system files.

Select the file types to get rid of. To get a description of the file type, select it.

Select OK.

windows 10 tools
BitLocker
As the name indicates you can save every bit of your data with this tool. BitLocker is the inbuilt tool on your operating system which is used to secure your file by locking or encrypting a particular drive. I am sure you used many tools to secure your privacy but it the best tools you never used before. It provides protection as well as privacy to your data, You can create a password or pin to protect your data. BitLocker encryption is the best way to secure your data in just a few seconds.
How to use BitLocker to protect your drive?
Click on my computer on your desktop menu

Click on any drive which you want to encrypt then click on the manage option from the above menu
 Click on BitLocker

A screen like this appears on your screen.
Create a password and save it on the Microsoft account or In the file.

follow some easy steps and your drive will become a safe place.
How to get BitLocker recovery key?
On the 5 step BitLocker ask to save the recovery file you can save it in the file(hard disk), Microsoft account, USB and print Recovery key.
Note: We recommend you to save your password in a folder rather than creating a recovery USB for it.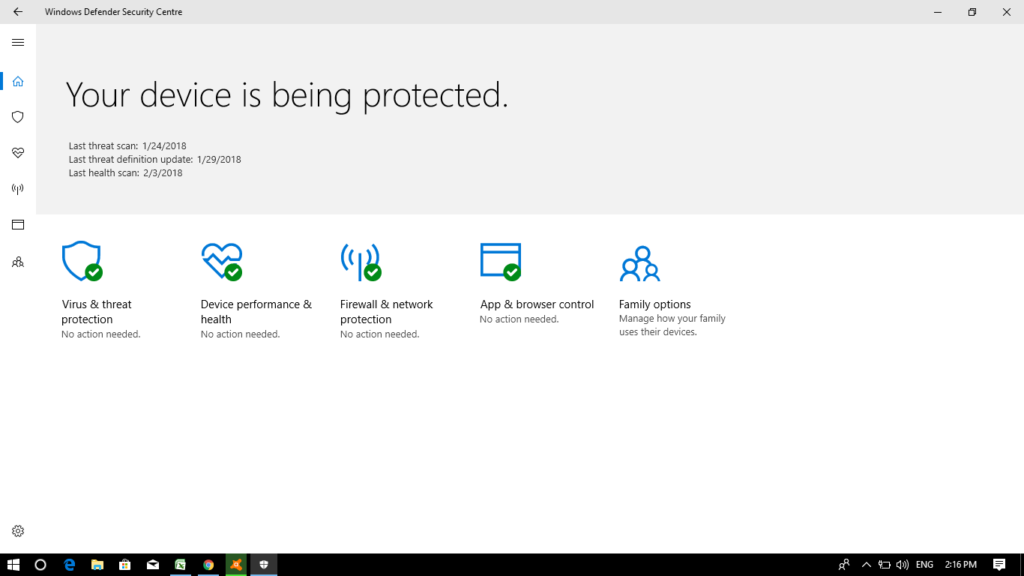 I know you all know about this it's an antivirus which helps the windows to protect itself from harmful malware that can make your pc and laptop infected or slow. Windows defender is an inbuilt defender tool which is capable of removing any kind of viruses or malware. It is always in sync with the Microsoft and shares your Scan report with its professionals. You can perform the quick scan and the full scan with it and has a very easy user interface all you have do is to update your windows defender and it will defend you at anyhow.
It is a trustable tool you don't need to install any antivirus to protect your pc and laptops update windows defender regularly and it will show you your windows can defend itself too although its a Microsoft product. Windows defender can save your money and your storage too.
Screenshot Key




Do you know your Pc or laptops can easily take screenshots without using any application, Yes it can there is a shortcut key for that in your pc or laptop that you were unaware of? By pressing windows + Printscreen button you can easily take a screenshot on your pc or laptops.
Wondering where the taken screenshot found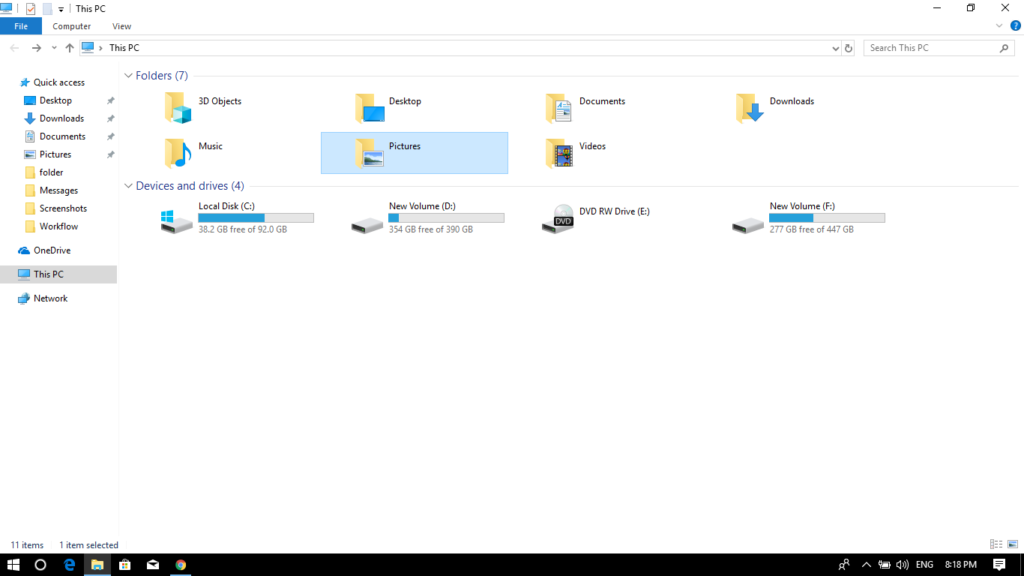 Click on the picture folder

Click on the screenshot folder
Our Verdict on Best windows 10 

Utility Software

There are lots of Windows 10 tools but we focused on some important tools that can help you. Disk cleanup, Windows Defender, and BitLocker are the pre-installed tools that you can use to optimize your pc or laptops. These are the tools that you are unaware of or might not be using it instead you install some other apps. If you start using these apps you can save a lot of storage and decrease the burden on your processor ultimately it can do fast work after that.

Windows 10 is a little bit advanced and so its tools to that the main reason we come up with this post.

We hope we solve some of your problems if you have any doubt than meets us in the comment section.
Rohit, an Oxford computer science graduate, is a tech aficionado and vibrant blogger. His zest for all things tech shines in his engaging posts, where he blends academic insights with a genuine passion for innovation. With Rohit, readers embark on an exciting journey through the ever-evolving world of technology.