Bitdefender Antivirus Free Edition




Bitdefender Antivirus Free Edition is the best option when your search for the best free antivirus on the internet probably if it doesn't get's right you don't have to pay for it either. This free Av software provides you a good level of security and a light impact on your system. Bitdefender Antivirus is considered one of the best antiviruses to remove the malware from the pc and mac. If Lack the extra key features as compare to Avast Free antivirus but the malware protection is a plus point for Bitdefender.
Bitdefender has a very easy user interface with a high accuracy of virus removing antivirus makes it a very compatible and demanding antivirus. According to several reports, Bitdefender is capable of removing the malware more accurately than any other antivirus.
A little bit lack of advanced features like others antivirus that bit of disadvantage but overall Bitdefender is one of the best free antiviruses for your pc and mac. You can Also check our Avast Free Antivirus Reviews, So here is a quick guide about the Bitdefender antivirus.
If you Want to make your pc looks good then use Rainmeter Skin.
Also see, What to see while choosing antivirus for Pc and Mac




Installation
Bitdefender Antivirus provides a very easy installation you just have to download the latest version of the Bitdefender Antivirus from the below and just have to follow some quick and easy steps and you get your favorite Av software installed in your Pc and Mac. This procedure just takes 10-20 Minute and then Bitdefender quickly ask you to scan your pc or mac and starting remove the virus from your system.
After Installing you can see the beautify yet super user-friendly interface of Bitdefender antivirus straight to your eyes. You can perform all the quick action right in front of your home screen.
Download the Bitdefender Free Antivirus for your Windows Click Here
Download the Bitdefender Free Antivirus for your Mac Click Here
Cost And Premium Features
Bitdefender Antivirus Free Edition is a free antivirus product that has a very effective defense. It supports systems running Windows 7  through Windows 10 and Mac also.
Bitdefender Antivirus Plus on 60$ adds a password manager, a file shredder, and Bitdefender's Wi-Fi Security Advisor, while the $80 Bitdefender Internet Security program also has a firewall and the company's Parental Advisor. The $90 Bitdefender Total Security package adds compatibility for Macs as well as Android phones and tablets, but the feature set varies by platform.
You can get some of these features in Avast free Antivirus but the protection of Bitdefender antivirus is considered to be more secure than any other antivirus software in terms of malware.
User Interface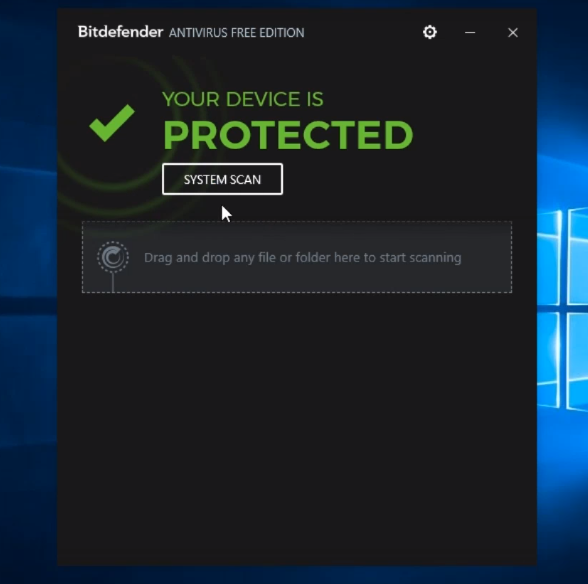 Bitdefender Antivirus Free EditionInterface has a very simple user interface, you can easily go for all the option in just a few clicks. All the option are categorized in a perfect way so you get them easily. The color scheme is dark with white and green color used the Bitdefender windows takes up about one-tenth of the desktop, and it can't be resized; however, it's easy to move it around. Bitdefender Antivirus is available in more than 47 languages.
The interface aims for simplicity, at least on the surface. The main screen has a green check mark that can turn red when things are not right and need to perform some quick actions in order to make pc system safe.
You can start a full malware scan from the Home screen. To scan a single file, you can drag it to the open box at the center of the Bitdefender interface and can easily remove virus and malware straight to your pc and mac.
Protection and Performance
The performance has been a key player if we talk about Avast free antivirus software, the way it removes all the virus and especially the malware too makes it a definite pick from all the other antivirus software. In our, test Avast examine a 99% accurate in detecting and removing antivirus and malware. Bitdefender is a specialist in removing the Malware I mean you didn't get any other Antivirus software who can remove the malware like Bitdefender does.




Bitdefender Antivirus Free doesn't provide a quick-scan option, but its System Scan is plenty quick enough after a few runs through the hard drive. There are few options that make it easier to operate.
Bitdefender Antivirus doesn't eat up a lot of system resources, even during active malware scans, We have tested this on Our I3 and I5 processor laptop they work seamlessly while doing the antivirus scanning at the back. You can easily use Bitdefender Antivirus while watching Youtube or other tasks it doesn't lag a bit.
Key Features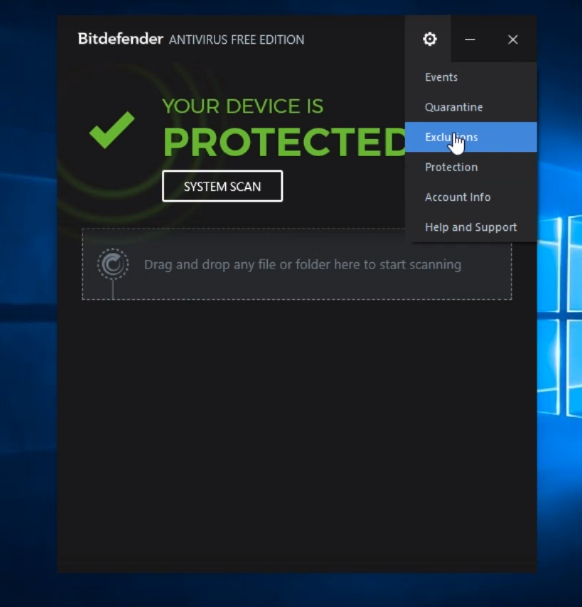 Bitdefender doesn't have many features like the Avast Free Antivirus but it does provide the Better protection in terms of Malware with respect to all other Antivirus software. It provides features like Network Scanning and Bitdefender Browser Extension.
Bitdefender Network Scanning – it's a new tool that's designed to scan all the device on your home Wi-Fi network, from computers to smart light bulbs to see if any exhibit well-known security flaws.
Bitdefender Browser Extension. – There is a free extension of Bitdefender present for Mozilla Firefox, Apple Safari and Google Chrome that warn you on any potential thread online.
Our Verdict on Bitdefender Antivirus Free Edition Review
Bitdefender Antivirus Free Edition is the best antivirus as compare to another antivirus it gives more Malware protection and a free and safe device. While there are no features like Avast but the result is far more accurate in terms of malware compare to another free antivirus But if you still want to use Avast then we recommend you to use with Malwarebytes to add more security to your pc and mac in terms of malware, A perfect combo to work against the high performing Bitdefender. Sol let meet you in the comments section if you have some doubts or queries and also tell us which antivirus you are using and why.
Rohit, an Oxford computer science graduate, is a tech aficionado and vibrant blogger. His zest for all things tech shines in his engaging posts, where he blends academic insights with a genuine passion for innovation. With Rohit, readers embark on an exciting journey through the ever-evolving world of technology.