Are you a Music Lover but still can't find the Best Earphone Under 1000 Rs in the market. Well, we know the reason as there are a lot of earphones in the marketing and everyone just looks good but after some time they died ( At first the single and then both earbuds). There are a lot of branded Earphone company Like Jbl, Mi, Philips, Sennheiser, Boat, and Sony are still in the market but you didn't aware of which will work better and which not.
So for your consideration and saving your money from waste Earphone cheap, we made you a list of Best Earphone Under 1000 Rs. They all are price worthy and doesn't gonna disappoint of in term of their quality.
From the stress full life all, you want a Good earphone and a best Music Streaming app to play your favorite music. So why wait to, see which is better earphone for your budget and purchase it.
How do we come up with this result? We used each and every earphone for around and One Month and then came up for these results.
Also See: Best offline Shooting Games for Mobile
Best Earphone Under 1000 INR
         1. Sony
Sony is a very big name when it comes to music and every music lover remember this name while buying any Earphone. This Sony MDR-EX150AP Doesn't gonna disappoint you at all. The Design is made up in such a way that it can easily fit into any shape of the ear with a good grip, that the first thing I like about this earphone. While Listing the music I generally get the best treatment the sound quality was amazing it was just like listing to 1024 Hrz quality song. Talking about the Bass it was good to make my music feels alive. There is a 9 mm long driver that makes it sounds wonderful.
Talking call and talking made easy with a mic and a button on it for lifting calls. So this is a perfect piece if you are looking for some brand and a good quality of earphone out in the market.




Buy this from Amazon at Rs. 849
If you Haven't heard about this Earphone than I guess you might be missing some really cheap and best Earphone under 1000 Rs. Despite the low price Boat BassHeads 225 manages incredible bass and sound quality. So lets first start with the Ear Holding strength. One of the major issue with this earphone is the Ear holding strength as the earbud is made up of a Hard case metal which also provides strength and its heavier so its the main reason for the holding strength issue.
Talking about the Bass and the sound Quality and won't believe they are really good you don't get better than this at such an affordable price. If you are worried about how much this earphone gonna last than I want to tell you I am using this earphone for like one year now. The cable is 10mm long and in flat design.
Buy this from Amazon at Rs. 599
      3. JBL
You Know JBL I guess you probably are because It is one of the biggest names when it comes to best Earphones of all time. JBL is a premium name in the audio company. While using the JBL C100SI we figure out that the design, quality of sound, and strength of the product. So lets first start from the design the JBL earphone has a very stunning design with a good grip when it comes to the holding strength and it uses a pair of 9 mm drivers. The Earphones feel comfortable with a good quality overall.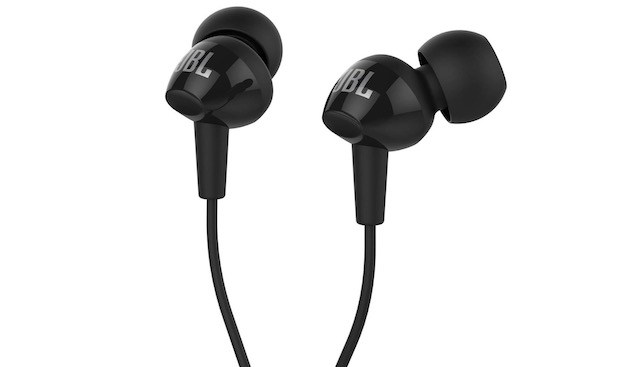 While talking about the sound quality it is awesome the base is also really great there is also a mic and a button by which you can pause and start the song or pick up a call.
Buy this from Amazon at Rs. 799
      4. Mi Earphone
You are all familiar with the Xiaomi Products and its Quality product well Mi Earphones are one of them. These are considered as one the cheapest and best Earphones Under 1000 Rs. This Earphone is made up of one of the finest cables which are tangled free and count as one of the sexiest earphones in this collection. The earphone is very light in weight 14 gm and seems to be so soft while using it.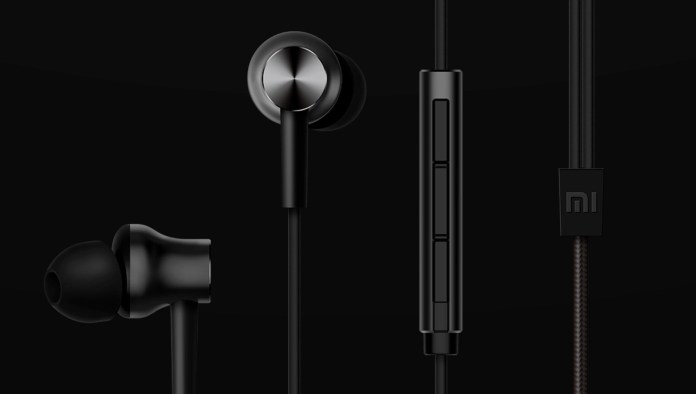 The mic has a very good sound quality and capable of noise cancellation there is a button which helps to pick up the calls, pause or start the music. The volume up and down button is also present by which you can also change the current song. So this earphone is the pretty deal and it is the cheapest earphone of all.
Buy this from Amazon at Rs. 699
     5. Sennheiser CX 180
Sennheiser is the old brand in the audio company and it's also one of the best earphones under 1000 Rs. A better in the sound quality and bass i must say. The design is pretty simple I mean the plastic body with a regular design is not much too impressive. The sound quality is what which makes it a pickable earphone over other, Bass is also seemed to be pretty good at such affordable amount.
Although the Missing Mic is what which hurts a lot but overall it's the best Earphone if you only want some good quality music. If you want the mic option than you can go with the other earphone in this list.
Buy this from Amazon at Rs. 749
     6. Skullcandy Ink'd 2.0
Skullcandy is a better option while going for a stylish and good with base earphone. When I first hold this Skullcandy Ink'd 2.0 Earphone it feels soft and comfortable also it made a good grip with the ears. The Earphone comes with 10 mm drivers which carry an enhanced base that you can't get rid of. While listing the song the sound quality looks fantastic even the low Hz songs the doesn't affect the quality.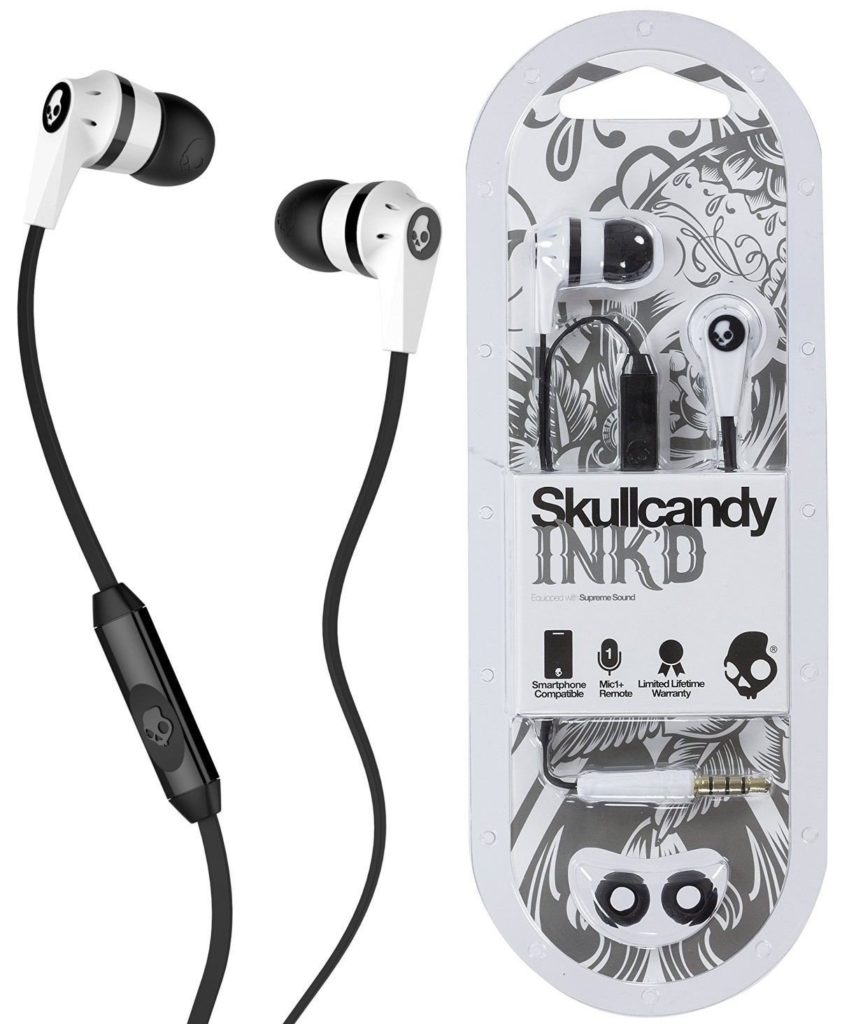 While talking about the base, which looks quite impressive, The earphones come with the mic so you have the privilege to talk and a button with the mic to pick up a call and to pause and play a song.




Buy this from Amazon at Rs. 749
     7. Philips IN-SHE1525BK/94
Philps is also one of the most notable Earphones in the audio industries. These Philips earphones are rather cool and sound good too. After unpackaging these earphones first we plug it in our mobile, The first thing we noticed that it has a very stunning design and the earbud supportive stand which provides much holding while Jogging or doing Exercise.
Talking about the sound quality, these Philips IN-SHE1525BK/94 has a good sound quality and the base also sounds very well. There is a 10mm driver which helps in acquiring the best sound quality.
Buy this from Amazon at Rs. 999
     8. FreeSolo
Unlike the other earphones in this list, Freesole Bluetooth 4.1 is a wireless earphone and provides great music quality too. Talking about the design it is wireless so it provides a  stunning look while wearing it. The battery backup of this Bluetooth earphone is truly amazing you can expect a 6 hr of listening music and 3 hr of nonstop talking with it. You can also pick up a call even when you are about of 30 Feet Distance away from your mobile with a simple click.
The sound is also traffic and the base is what brings more spirit in the music so you can say Freesole Bluetooth 4.1 is a one of the tough more content in the list of best earphone under 1000 Rs.
Buy this from Amazon at Rs. 999
     9. Audio-Technica ATH-CLR100BK
Have you heard about Audio – Technica if yes then it's ok and if not then let me of telling you Audio Technica is one of the best Earphone company and one of the finest earphones that you can purchase under 1000 Rs. The Design of the Earphone is impressive and you got the plastic rolling case body which leads to a non-tangling surface and you can easily carry the earphones without any tangles.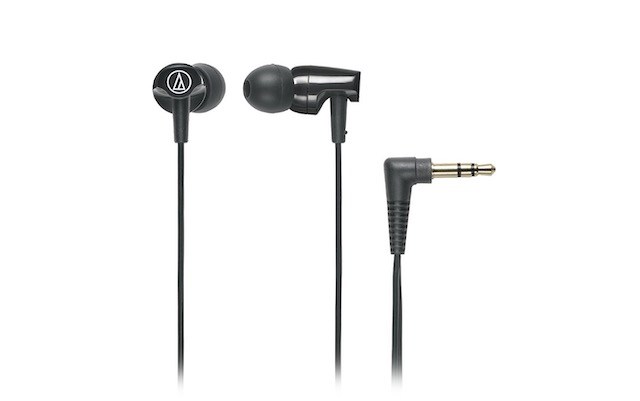 The audio quality is also impressive the base is what makes the work right These earphones are one of the best earphones under 1000 Rs so without any doubt go and buy yourself a one.
Buy this earphone from Amazon at Rs. 674
    10. 1 MORE Piston Fit
This 1 More Piston Fit is certainly doing great and audience starting to love it more form the past few months. The design of this earphone is very impressive with a very light weight of around 14 mg. It has an 8mm driver which is responsible for the stunning look and a good sound quality and bass. The earphone is durable more than it looks at the picture. I have used his earphone for around 1 Month and the results are amazing.
The sound quality and the bass is completely satisfiable. Even if you did n't hear about this earphones they are cool and such a good pick and best earphone under 1000 Rs
Buy this earphone from Amazon at Rs. 849
         11.  Soundmagic ES18S
Soundmagic is a pretty simple and the lightest weight earphone in this listWith weight would be around 8.55mm much lighter than any other. Talking about the design it is pretty good and you have a very stylish look while using it. The second best thing is the sound quality and the bass quality both are impressive and you get the best experience while listening to music with this earphone.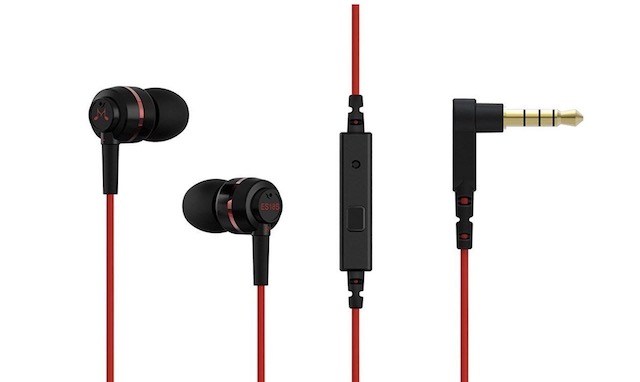 It has a 10mm driver to carry out the best music with the enrichment of good base.  So All other names are big but this earphone also has the capability to be on the same list.
Buy this earphone from Amazon at Rs. 600
       12. Defunc Go Music Earphone
Last but not the least  Defunc is considered as one of the best sound quality earphones that provides the clean bass with treble and a noise cancelation which improves the sound quality of the earphone. One of the best features of the smartphone is its Body. Th body of this Defunc Go Music Earphone is made that of Silicon that provides more durability to the earphones.
As far as the quality is considered it is the best earphone under 1000 Rs with great strength too. So let's bring this Defune Earphone and listen to some good music with that.
Buy this earphone from Amazon at Rs. 872
Our Verdict in Bes Earphones Under 1000 Rs
Earphones are a really important part of our life they protect us from stupid people and their stupid talk so it's a reason to buy a good quality earphone which sounds better too. That's why we made you a list of Best Earphones Under 1000 INR pick an earphone from this list and you won't regret. So tell us in the comments section that which earphone you are using and which are you going to use. Thank you guys see you in the comments section.
Rohit, an Oxford computer science graduate, is a tech aficionado and vibrant blogger. His zest for all things tech shines in his engaging posts, where he blends academic insights with a genuine passion for innovation. With Rohit, readers embark on an exciting journey through the ever-evolving world of technology.