Boat Earphone Review
Remember the time when you have to pay 2k -3k for a great earphone but now you can only buy these for under 1k yes I am talking about best earphone under 1000. Boat earphones are one of them and it's been over a year when this Boat company started to do there own branding and now everyone knows there name is and knows how good they are.
While Talking about Boat earphones all the Boat Earphone are great but Here we specifically tells about Boat 225 Earphone. It is the most lovable from all boats earphones. So this makes us to do a quick review of this earphone and find out how good they are  and it's corns and pros.
There are a lots of earphones in the market so it's becomes a little complicated to go for one but here you come for he right one so here's the Boat Earphone 225 it's review decide whether you it's good or not.
You can also check Best Offline Shooting Games for your Android or Ios Mobile. So lets hear what our Expert will have to say for Boat Earphone 225 Review
Starting With,
What's In The Box?




After opening the box you can see a very fashionable earphone along with Six pairs of earbuds in two different colors Grey and Black and a set of clips to attach your earphone in your shirt or t-shirt. There is also a wing tip which helps to make the earbud contact more stronger .These pairs of earphones are the one that surely makes you happy I guess u will.
Key Features
It possess a frequency assortment of 20 Hz to 20 kHz.

A 10 millimeter drivers for Good sound quality.

Comes with 1.2 meter Flat Tangle less Cable.

3.5 mm Gold-Plated L-Shaped Audio Jack (90 degrees).

Sensitivity : 98 dB+/-3 dB.

Impedance of 16 ohms.

Supportive to All Phones like Iphone, Mi Mobiles, Htc, 
Design & Look of Boat Earphone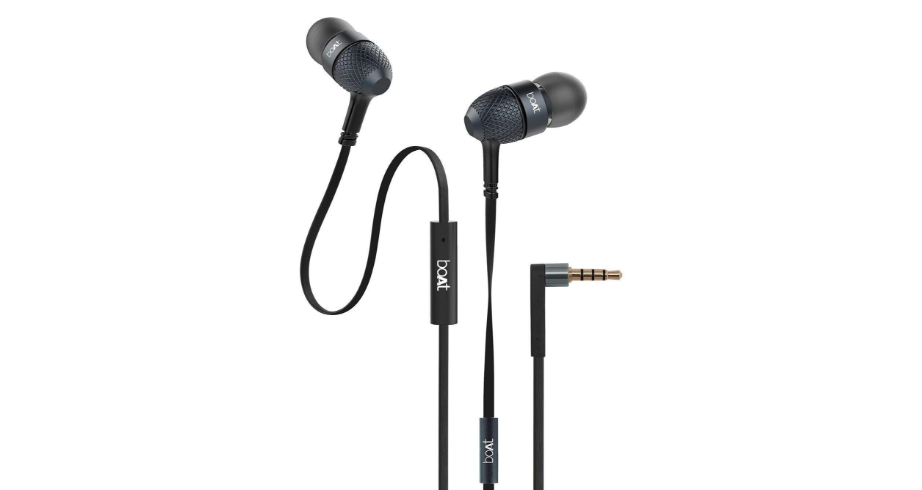 While looking the Boat Earphone at first glance we can say that it has the very attractive design that can hold your eye for a minute. This earphone has a very unique tangled free cable that won't take an hour of yours while you want to listen your favorite music. It has a 10mm driver which is well efficient to provide a wonderful sound quality. The earphones seems to very light weight and comfortable while putting it in earns. While using it for around 2 hr we didn't find any discomfort and it was pretty impressive too. 
Well there is no doubt the earphone is  made up of rubber of high quality and a metal work on the earbud top which makes it more durable from any other earphones. As per he design it is very unique and it fells like a premium earphone. 
Audio Quality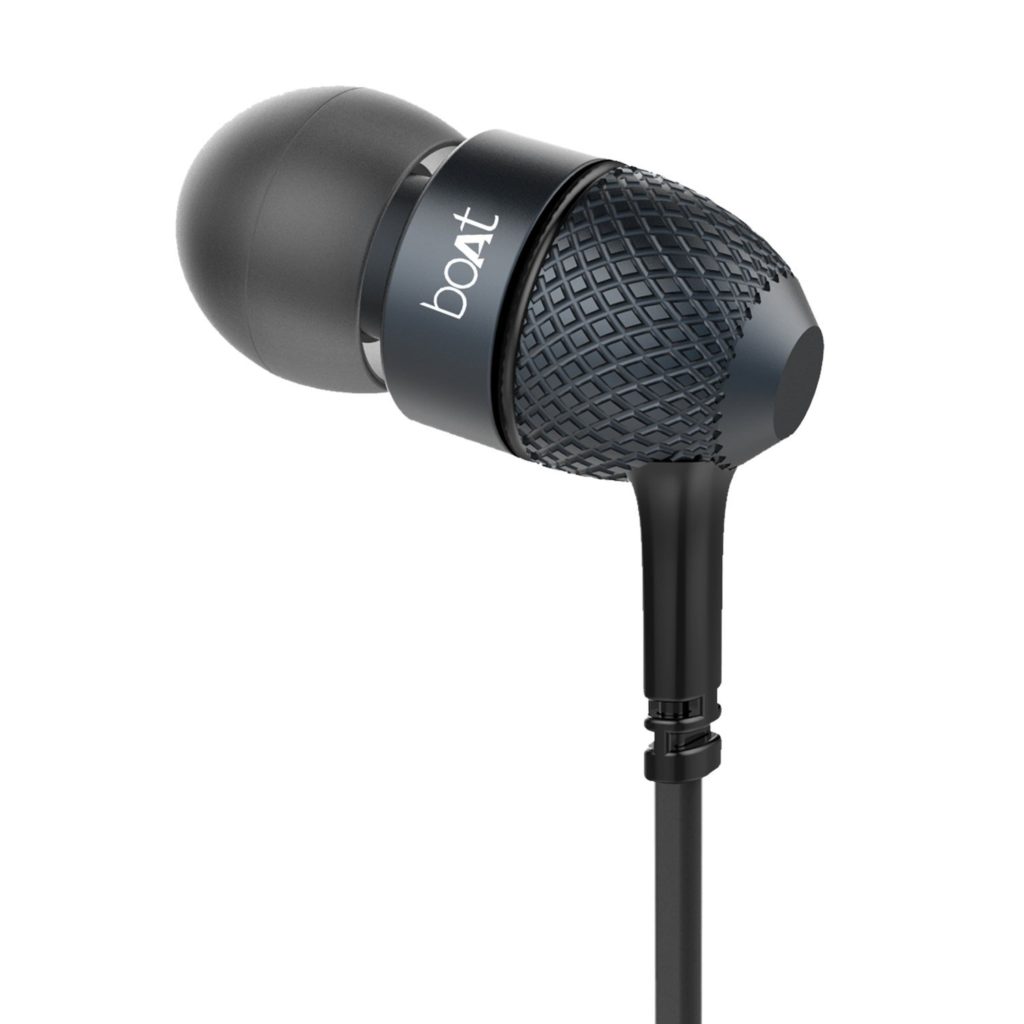 The audio quality is seems to  be very good we tested it with different devices like Laptop, Mobile and IPods. We have used it for like 1 month and tested each Hz songs from 60 hz to 360 Hz. We tested it with every Music Streaming Apps Like Spotify, Itunes and Soundcloud to the mp3 download quality. Every test have an fair results as they witnesses the superb quality of the earphone. 
Let's talk about the Sound Clarity and Bass of Boat 225 Earphones. While listing music we have examined that we can clearly hear each and every words and also the music too of a mid quality song and the results are good Boat earphone didn't disappoint us both the Sound Clarity and Bass are truly impressive in this price range.




So the overall sound experience is really good and you can't expect much more than this from an earphone in such a affordable price.
Mic and the Noise Cancellation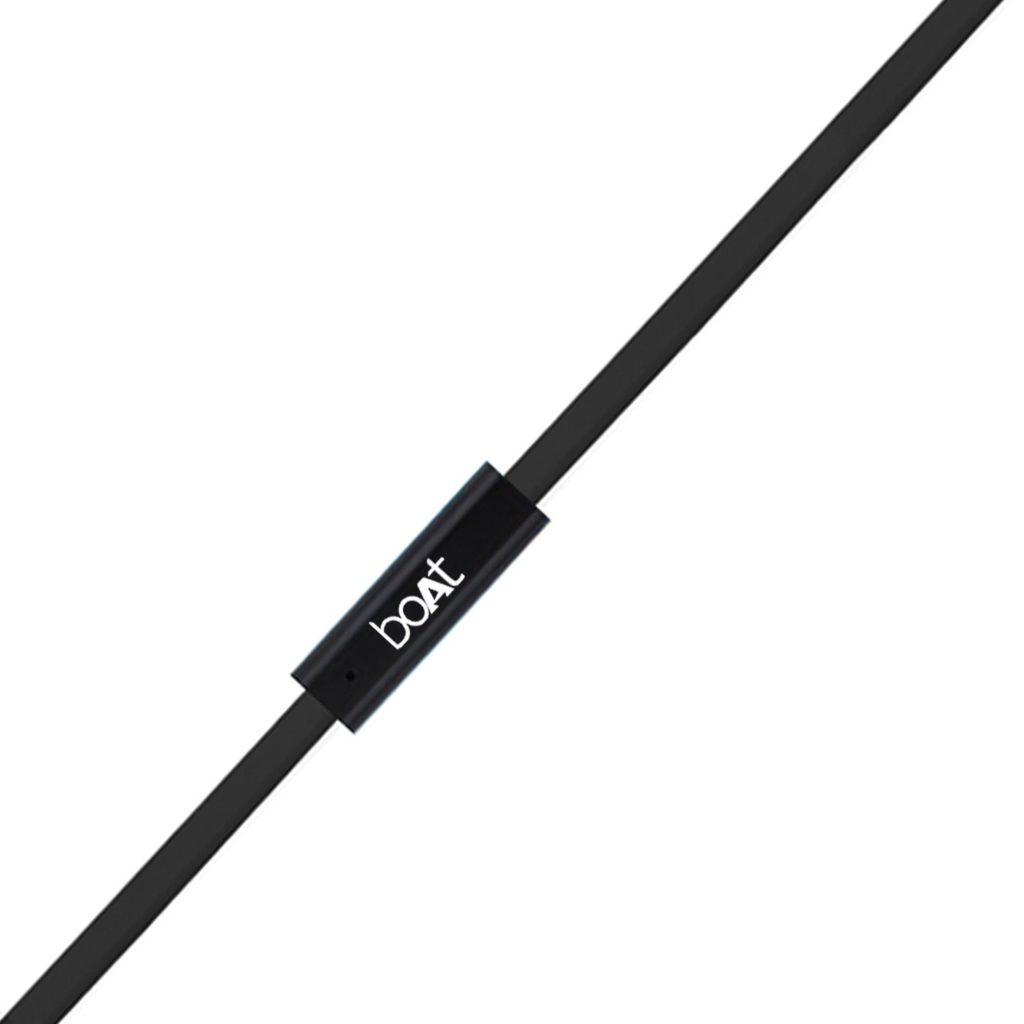 The Earphones comes with a mic as you already know i guess and for examining the mic and the Noise cancellation we talk for hours using this earphone. The mic have to put a little close to the mouth while talking as compare to the standard mic  as you can't expect much form a affordable price. While talking about the Noise Cancellation, it is also as like mic not much impressive but still the price here is also been a major influencier factor. In other words the Mic and Noise Cancellation is OK.
Our Verdict On Boat Earphone 225 Review
So there are a lots of earphones already in the market so if you plan to get a Boat 225 earphone than it's a good idea too as the earphones sounds good, can resist the extra sound and its highly durable when i comes to that How long it can work question?. So in our results we can say that it is a much must purchasable earphone and you can purchase it without any doubt. If you have any doubt about this earphone and other stuffs then never hesitate to ask in the comments and also tells us are you going to purchase it or which earphone are you currently using.
Rohit, an Oxford computer science graduate, is a tech aficionado and vibrant blogger. His zest for all things tech shines in his engaging posts, where he blends academic insights with a genuine passion for innovation. With Rohit, readers embark on an exciting journey through the ever-evolving world of technology.