Clocky Alarm Clock Review and Full Description




Are you a Lazy person or a person who loves his bed so much and want someone to wake you from your bed then we have a perfect material for you Clocky runway alarm clock. An Alarm Clock that Runs and hides under bed, table or behind the curtains with the beeping of its alarm. You have to find the Clocky to stop its ringing otherwise it keeps ringing.
Well, Well, you can snooze the Clocky for the first time as its don't move in the very first time but After it, Clocky climbs from your bed or either from your table and hides away to get you awake.
It is a Robotic alarm clock and a truly loving guide to help to manage your time. I might guess your child surely love this.
You can Also see our post on Sony Aibo The Robot Dog
Clocky clan climb Up to 3-foot tall table or wherever you place it on. Talking about the display it has a digital display you can see the display clearly in any light. You can also turn off its running feature but don't do that because Clocky is all about running and chasing. This Clocky alarm clock is invented By Nanda and we recommend you to buy this from Nanda Home manufacturer as they give the best quality.




There are six colors available for Clocky so you can buy your favorite alarm clock in your favorite color and talk about the durability factor the Clocky Alarm Clock can withstand the heavy loads and it's very durable so don't just think like its only made up of plastic and if its gets jump out from the table don't worry it made to bear this.
Why Use Clocky Alarm Clock?
Clocky is a serious pain in your ear (I know what you are thinking but its a family site) so its basically for the lazy guys or for the persons who can't get awake by its own, who lives alone or who keep pressing the snooze button of its mobile or alarm clock. Remember the old time you always need a person who can awake you from the deep sleep so it's 2018 and you have Clocky who can do the same work for you. This Alarm clock can save your time and will awake you from the bed so you can enjoy your whole day.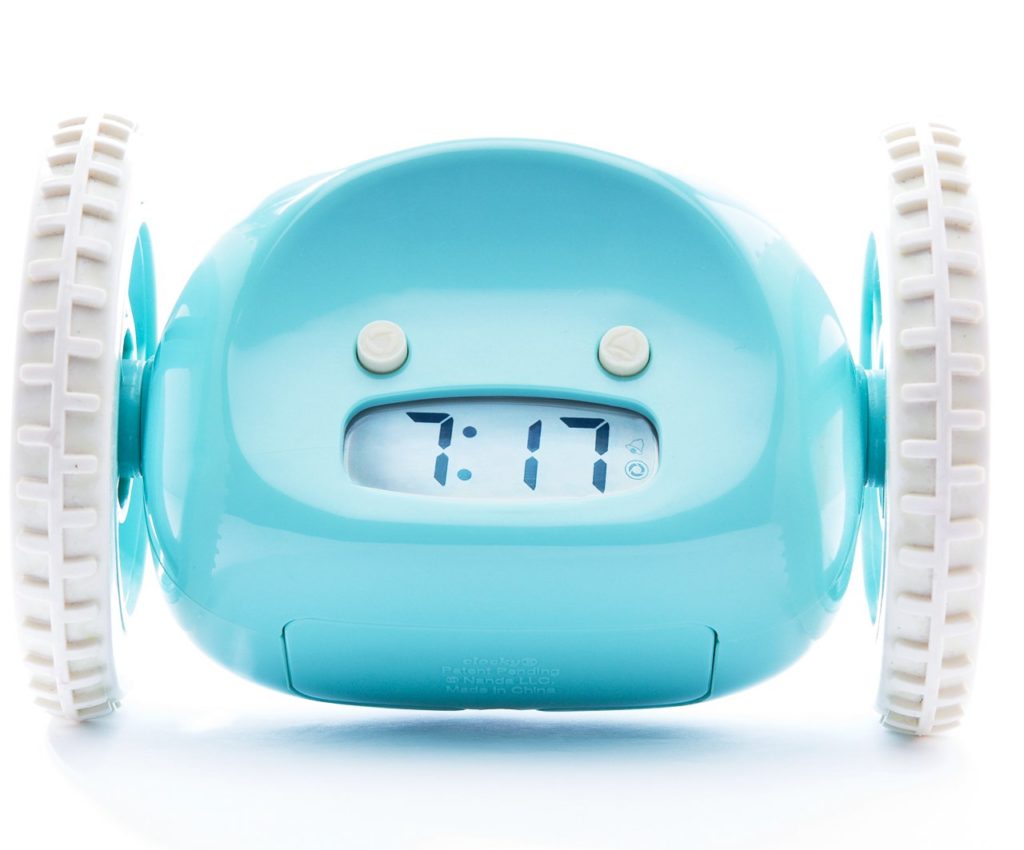 And what I write above about it's for lazy guys anyone can buy this it can be helpful for anybody and everyone except in the case you are angry and Clocky rang continuously and hideaway.
Clocky Price?
The Price of Clocky alarm clock is Approx $ 39.99 from the Nanda home and we recommend you to buy it from them cause I already mention they provide the best quality and we don't want to hear that you purchased something and it didn't last long. If you want to Buy it from All over the world than Follow this link.
Talking about Clocky price In India Nanda Home the Original selling Clocky Alarm clock at the price of Aprrx 5,231 Rs. Those who want to purchase Clocky get this from this Link.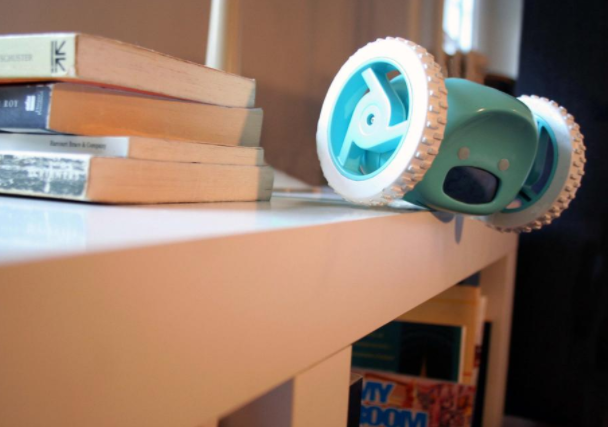 Our Verdict On Clock Alarm Clock




Clocky runaway alarm clock is definitely a very good product to buy and we totally recommend it too. Although there are some corns too like the sound factor and about durability you can give it a try as you can also kill your loneliness with it. Clocky can be a friend for you who awake you from your dreams but not in a friendly manner.
The Clocky is fair to buy and the perfect advanced Robotic Alarm clock I must say. As I already mentioned it is enough durable enough to withstand the falling pressure so there are not many factors to be concerned about while buying it. 
Rohit, an Oxford computer science graduate, is a tech aficionado and vibrant blogger. His zest for all things tech shines in his engaging posts, where he blends academic insights with a genuine passion for innovation. With Rohit, readers embark on an exciting journey through the ever-evolving world of technology.