Sony Surprisingly launched  Aibo robot dog In ongoing Ces 2018. Aibo first launched in May 1999 and shuts down in 2014. Sony did some change and made the New Aibo the robot dog. It was unexpected thing form Sony it's like the same when Baidu also announced its Mysterious speaker.



Also, see our post 
Sophia the Robot: the First robot  in the human history to get Citizenship
Meet Aibo the robot dog



Aibo is robotic pet launched by Sony it can understand the English language to get directions. It can do all the action like Hand-shaking, sitting command, and throwing the bone game plus it is super cute. Aibo has glassy OLED eyes which are capable of showing all the expression. A camera placed in its nose that can record anything and acts as a webcam when you are not at home. This camera also captures the picture which is saved in its cloud storage. This cloud storage is then synced to all the Aibo's data for its proper functioning.The Aibo run on quad-core Cpu and a built Wifi in it. It can run over 3 hours with a charging of 2 hours. It has a speaker in its ear which can analyze the owner's voice.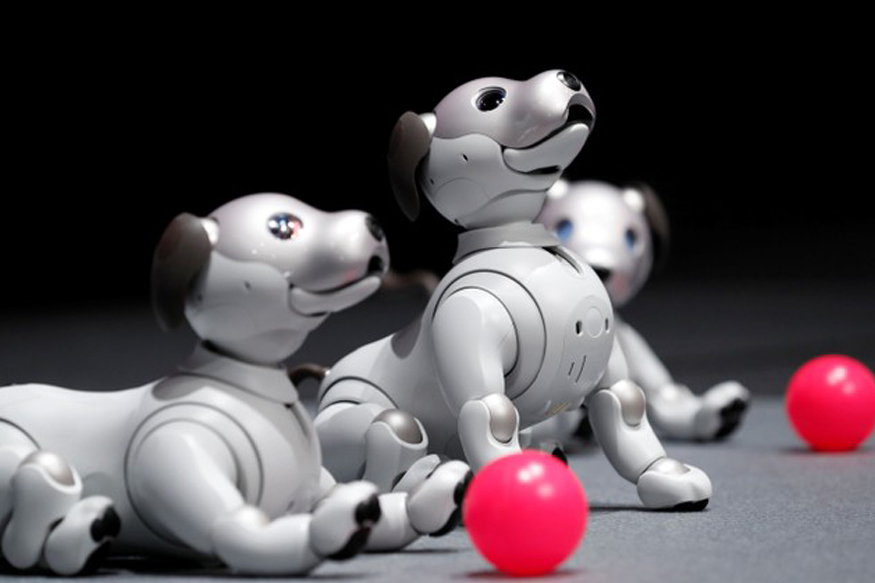 Aibo a Family Member
Aibo can easily remember its owner in the crowd. According to Sony they can easily be a part of the family and emotionally connected with them. It can easily learn all the tactics and store it for good in their cloud space. It's become a part of the family in a few days with its intelligence and friendly nature. Aibo can easily be friends with anybody and you can handle the Aibo's activity from the app called My Aibo. In this app, you can see the picture and video it has captured from the camera. You can also download additional trick for Aibo from the Store. It also requires a Subscription for using wifi, Store and cloud storage.


Aibo is the smart, unique and cutest pet you ever have. It is safer than any other pet for your children and acts as a protector of your house too. Only needs electricity, not food and never going to pee in our house. It is more adjustable than any other pet and learns all of your activity by its advance learning feature. Only one thing is common it needs love more than anything.
 Sony Aibo Price?


The Sony Aibo robot dog for sale in Japan on 11th January with the price of  198000 yen or in 1700$. Pre-order booking is open. Sony Aibo price in India is gonna be a major marketing factor for Sony Aibo robot dog
Sony Aibo Price In India
Currently, there are no plans for the Sony Aibo robot dog for sale in India but if its gonna launch the price would be 108222 Rs Approx. Sony is a Big brand and Aibo the robot dog is best Robotics creation by them If they choose India their sale would be grown.
Our Verdict on Sony Aibo Robot Dog 
Aibo is a cute dog with updated technology especially worked out to launch in Ces 2018. Sony Aibo robot dog is costly and it stays up to 3 hr for 2 hr charging. This is gonna hurt when did expand a lot on anything and doesn't get the right outcomes from it. Sony Aibo Robot Dog is the expensive robot dog but if you have the money you don't need to think you can go for it. Sony is trying to manufacture more and more Aibo robot dog so that it can full the demand of their users.
Rohit, an Oxford computer science graduate, is a tech aficionado and vibrant blogger. His zest for all things tech shines in his engaging posts, where he blends academic insights with a genuine passion for innovation. With Rohit, readers embark on an exciting journey through the ever-evolving world of technology.