Windows 10 now becomes the most used windows in the world for Laptops and Pc leaving behind Windows 7. However, Windows 10 is little bit complex than Windows 7 in many aspects example You can easily turn off windows update in Windows 7 but in Windows 10 you might face some difficulty in doing that in Windows 10. So In this post, We are gonna tell how to disable Windows update in windows 10. You can also see the advantages and disadvantages of Disabling the windows update below.
Windows 10 provides automatically update for their user so they can enjoy the enriching experience of using the Windows 10. This automatic feature is good as well as a headache for some user who doesn't have the Unlimited Internet and finding the disabling option for windows update is tough as well so we have decided to give you some easy steps for disabling windows update in windows 10?
Note: If you Want to make your pc looks good then use Rainmeter Skin.




You can Also check our post Best Antivirus For Your Pc and Laptops
How to disable Windows updates in Windows 10?
Click on the Control Panel On your Desktop.
2. In the Control Panel change the view by from category to Large icons.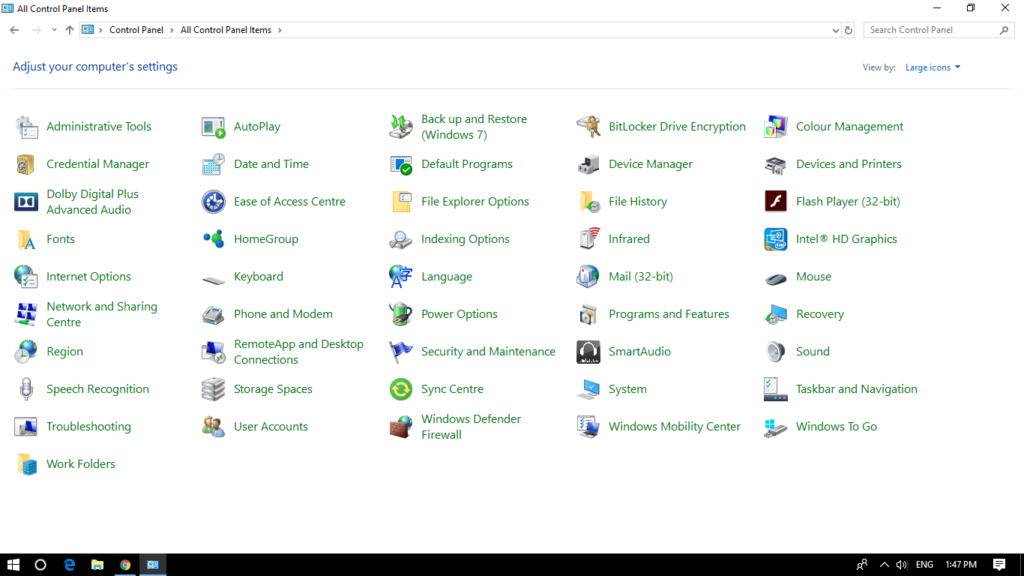 3. Click on the Administrative tools option.
        4.  Click on the service option from all the options.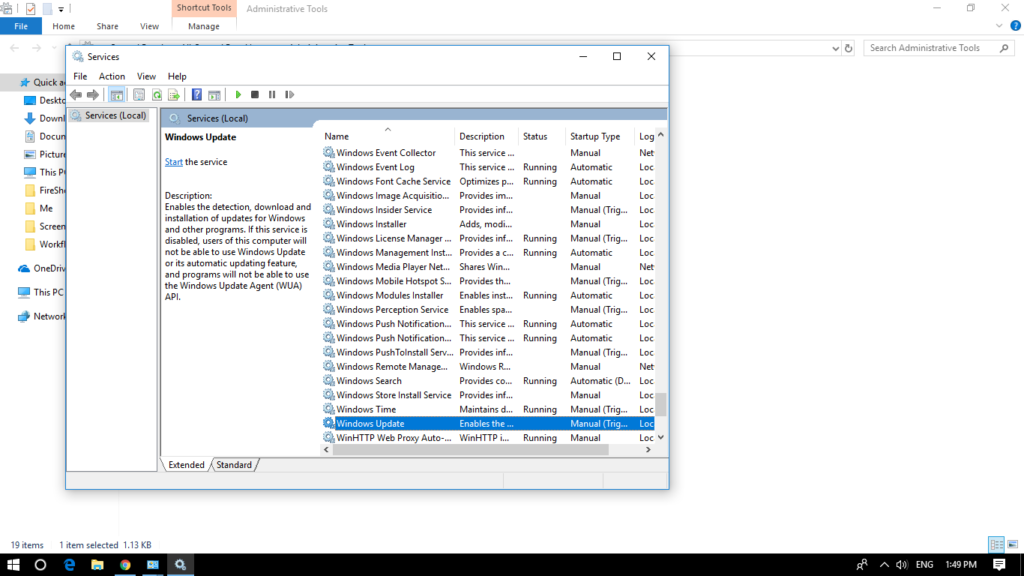 5.  Scroll down and Click on the Windows Update from option
        6.  On the Startup type option scroll for Disabled Option
Note: You can also go for the Manual option if you choose the manual option then you will notify every time whenever there is an update available for your windows.
Benefits of Disabling Windows Update in Windows 10?




Disabling Windows 10 update let you save more of your Internet Data suppose you are using any limited Internet like Jio or Airtel and saving your data is much important than updating your windows. Windows uses a lot of MB in updating and you can't let windows choose what to update or what to not. By disabling windows update you can save a lot of your data and can use it anywhere you want.
Losses of Disabling Windows Update In Windows 10?
When you disable Windows 10 Update windows can't download the required file from the Internet and this starts creating bugs in the performance of your pc and laptops. With windows update Windows downloads latest updates of all the pre-installed software as well as their security and protecting Updates too. By disabling, windows updates can also affect the performance of your pc and laptops and hence they starting keep hanging.
Our Verdict
If you are using the Limited Internet like 1 GB Internet daily we would like to suggest you disable the automatic update of your windows because windows update can consume a lot of your data and you can't access more from it.



You can also Select the manual feature it let you notify whenever there is an update available for your windows you can download it by connecting to some unlimited Internet Wifi to stable the performance of your pc and laptops.
If you are using Unlimited Internet then we suggest you stick with the automictic update windows feature because windows download the important file and update using the Internet and provide the best performance for you. By enabling the automatic update feature you can increase the performance of your pc and laptops. Automatic Update also updates Windows defender automatically so it can perform accurately and save your pc from Malware.
How to disable windows update in windows 10 How to disable windows update in windows 10 How to disable windows update in windows 10 How to disable windows update in windows 10 How to disable windows update in windows 10 How to disable windows update in windows 10 How to disable windows update in windows 10 How to disable windows update in windows 10 How to disable windows update in windows 10 How to disable windows update in windows 10 How to disable windows update in windows 10