2017 is the year of many hits smartphones like Redmi note 4, MiA1, Nokia 6, Oneplus 5, Google pixel Xl, iPhone X and much more.

These smartphones hit the market with a bang and created their own image.
Now with the coming of 2018 Many Companies like iPhone, Samsung, Motorola, and Xiaomi are all set to hit the market again.
So here I am telling you about the Top ten upcoming mobiles in India.
The top ten upcoming mobiles in India
Nokia 9
It is the most anticipated mobile of Nokia after its own Nokia 6,  It is all set to Launch in February 2018. The expected price of Nokia 9 is 35990 Rs.
A 5.30-inch touchscreen QHP display with a resolution of 1440 pixels by 2560 pixels and Its full metal body is going to hold your eye for long.
It expected to have a blisteringly fast Snapdragon 835 processor and a 13-megapixel dual-lens primary and a 13- megapixel secondary camera.
It is rumored to come up with android Oreo (8.0) with 4gb ram support and 64gb storage capacity.
A fingerprint scanner at the bottom of its screen is going to enhance its beauty and security.
Samsung has been the backbone of the smartphone market from the beginning. Now we are going to talk about its new upcoming smartphone Samsung Galaxy s9.
It is expected to launch in March 2018 with a price of  62990 Rs, a 6 inch AMOLED display, and powerful 2.3 GHz octa core Exynos 9810 processor.
It includes an LTE modem which supports theoretical download speeds of 1.2Gbps – faster than any other phone, meaning you could potentially download an HD movie within just 10 seconds.
A 6gb ram and a storage capacity of 64 Gb (expanded up to 256gb). A fingerprint sensor at the bottom of the display and a 3500 mah battery to empower its strength.
An oreo integrated smartphone for better performance.
Xiaomi Mi6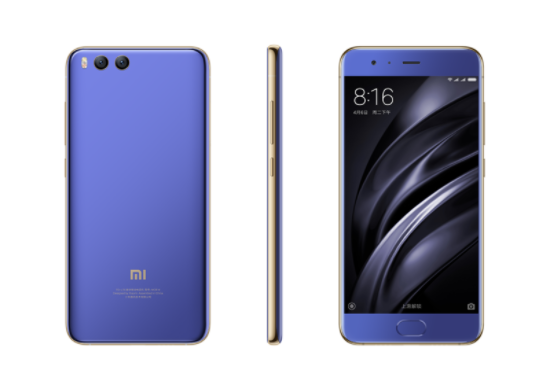 This Chinese Giant Xiaomi is an expert when it comes to handy price with good features mobile phones. Xiaomi previous hits in 2017 are Redmi note 4, MI A1, Redmi Y1.
Now I am gonna talk about its upcoming smartphone Xiaomi Mi6. It is expected launch date is 28 December 2017 with the expected price of 23,990
It has a 2.45 GHz octa core Snapdragon 835 processor coming up with 6 Gb ram and 64 Gb storage and some varients are also available.
As far as the display size concern, it has 5.17 inch display with a powerful 3350mah long battery backup and an add-on quick charging Feature.
It has an 8 mp secondary and 12+12 mp dual primary camera with flash.Running with Android Nougat (7.1) and a fingerprint sensor on its front.
It coming with the splashproof feature that means it can protect itself from splashes of water.
Its gonna be the best Xiaomi smartphone of 2018 as far as the Xiaomi mobile phones always are.
Apple iPhone Xc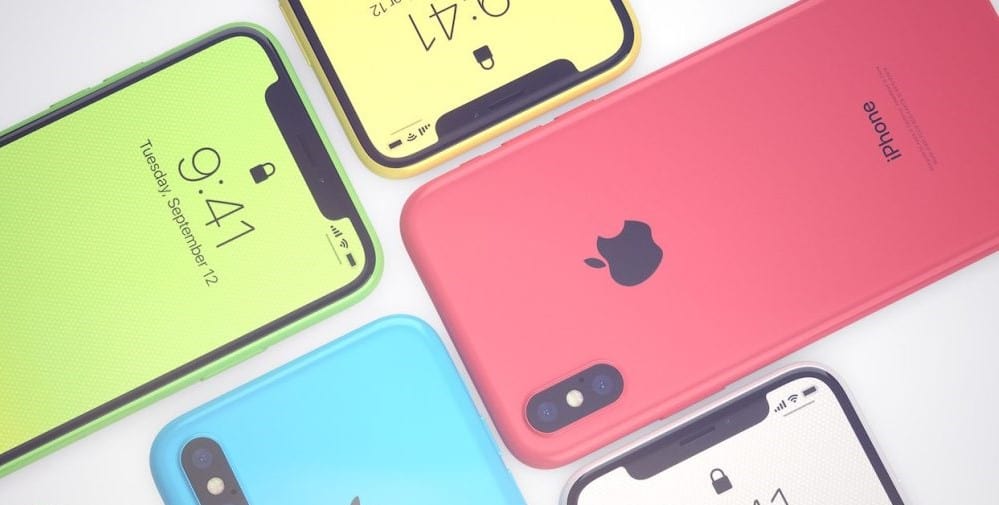 Apple a name itself tells a story, a quality promise and a huge fan following.




After Launching iPhone X they are trying to give some relatable feature at low cost with its upcoming to launch iPhone Xc.
It is rumored to have a bezel-less display and quick charging, a polycarbonate body(to Reduce cost) and a quality camera.
It is most anticipated mobile and the best upcoming smartphone 2018 and you can expect a release in September 2018.
As far as the iPhone xc price range concern its can be between 450$ to 550$.
Oneplus 6
It is the Chinese giant mobile manufacturing company which has the huge fan following all over the world. After the success of Oneplus 5, Oneplus is going to launch its new smartphone Oneplus 6 in January 2018.
The expected price of this much-awaited smartphone is 44990 Rs. It is coming with a standard  5.7 inch display and strong 3500 mah battery to uphold its performance.
An 8 Gb ram with giant storage of 128 Gb makes it a top contender on this list.
It has an 845 Qualcomm Snapdragon octa-core processor, running with android Oreo(v8.0).
The camera quality makes it a perfect delight it has a 16+16 mp dual secondary camera with flash and a 23 mp primary camera with flash.
The Fingerprint sensor on its back and Corning Gorilla Glass 5 display work as a protector for this device.
Oppo A59
Oppo is a brand which sells it's 90% percent mobile because of its camera quality and good looks.
It becomes a dominant brand form the past 2-3 years by its features and services.
This time we are gonna talk about its upcoming smartphone Oppo A59. This smartphone is going to launch in  January 2018 with an expected price of 18990 Rs.
Oppo A59 is rumored to have a 5.5 inch display with a 1.5 GHz octa core processor.
A 3 Gb ram and 32 storage make it a perfect selling smartphone. A Battery backup of 3050 is capable enough to give a long battery life.
The front camera of 8 mp is far better than any other 8 mp camera and the back camera of 13mp is also stunning.
Its come with Android Lollipop but its performance undoubtedly high.
Its slim design and Fingerprint sensor at the front make it extremely sexy.
Sony Experia L1
Sony is a big name in the mobile industry as well in other industries. You can expect quality as well as the performance of this bigger brand.
The reason why I m putting this Sony Experia L1 on this list because for the first sony has decided to come up with such a handy price mobile.
Sony Experia L1 rumored to launch on 18th January with an expected price of 9,999 Rs.
It has 5.5 inch display with 2 Gb ram and 16 Gb of storage.
From the camera concern, it has a 5 mp Secondary and 13 mp Primary camera with flash.
The Battery backup is a major disappointment it has only 2620 mah of a battery. It is coming up with Android Nougat(7.0).
The fingerprint Scanner is also missing and If are looking for a brand name with Handy features then this is your product.
Lg V30
This smartphone Lg V30 is expected to hit the market on 30 January 2018 with the estimated price of 49990 Rs and It is rumored to have a 6.0 inch display enhance with Corning Gorilla glass 5.
Lg v30 has a 2.5 GHz octa core Qualcomm Snapdragon 835 processor.
It's coming with 4 Gb ram and 64 Gb storage (expandable up to 2 Tb) running with Android Nougat (7.1.2). A reliable waterproof gadget.
A front facing camera of 5 mp and a dual rear camera of 16 mp with flash.
A quick charging support with the battery of 3300 Mah makes it a considerable option when your look for a premium smartphone.
Motorola Moto X 2016
Another brand with a big name in this list Motorola Moto X is a premium mobile with handy price and good specification.
It is going to launch in 31 December 2018 with the price of 2490 rs.
This Motorola Moto X is coming up with 5.5 inch and corning gorilla glass.
A powerful 2.15 GHz Qualcomm Snapdragon 820 processor.
It has 5 mp secondary camera and 21 mp primary camera with flash running with Android Marshmello(6.0).
A 4 Gb ram and 32 Gb storage makes it a premium as well as price worthy smartphone on this list.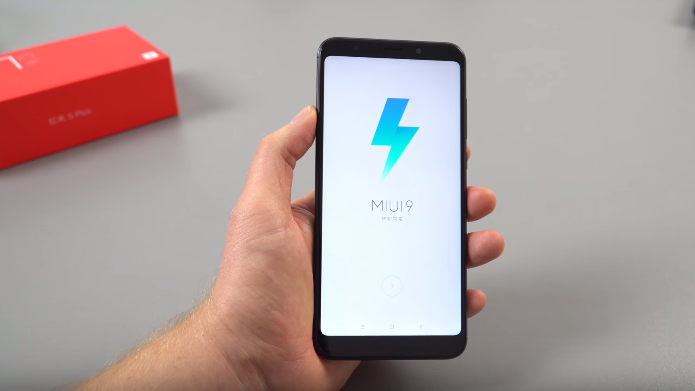 This Xiaomi mobile is on the list cause its previous version Xiaomi Redmi Note 4 gains huge success in 2017and become the highest selling mobile of 2017.So let's talk about Xiaomi Redmi Note 5.
This mobile phone rumored to launch on 20 February with the expected price 12990 Rs.
It is coming with Approx 6 inch display with 2 GHz octa-core Qualcomm Snapdragon 625 processor.
A 4 Gb ram and 64 Gb storage running with Miui 9 interface with having A Fingerprint Scanner in the back.
Talking about its camera it has a 5 mp secondary and 12 mp primary camera with flash.
A 4000 mah battery to boost its usage.




Xisomi Redmi note 5 is a most anticipated smartphone of 2018.
Our Verdict on Top ten upcoming smartphones in India 2018
In this list of The top ten upcoming mobiles in India iPhone Xc has the huge fan following cause it's an iPhone but after that, there is tough competition between Lg v30, Samsung J7, Nokia 9 and Xiaomi MI6. These four Smartphones are the most anticipated upcoming mobile in India. Xiaomi is the only phone having its smartphones twice on the top ten upcoming mobiles in India. 2018 is gonna be the year of many hit smartphones.
Rohit, an Oxford computer science graduate, is a tech aficionado and vibrant blogger. His zest for all things tech shines in his engaging posts, where he blends academic insights with a genuine passion for innovation. With Rohit, readers embark on an exciting journey through the ever-evolving world of technology.