Xiaomi Redmi Note 5 Review And Specifications


Xiaomi is the best selling smartphone company in India leaving the big brand like Samsung and Micromax behind him. The Xiaomi Redmi note 5 is a new smartphone by this Chinese giant. Note series is a complete hit series loved by all over the world, Especially India.The previous version of this Hit series Xiaomi Redmi Note 4 has become the biggest selling smartphone of 2017.
Xiaomi also launched an economical selfie expert phone Redmi Y1 in 2017 which also hit the market with a bang in the past year. Redmi Y1 has a great front camera of 16 mp with a great design and affordable price.
Xiaomi has launched this smartphone Redmi Note 5 which look like the best affordable smartphone so far this year. Redmi note 5 is the best smartphone in the range of Rs 15000 with great feature and specifications.
Mi mobiles don't provide any Earphones at so it good to see earphone and what's good than finding an earphone which is best Earphone Under 1000 Rs.
If you are a fan of Xiaomi then you are not gonna depressed with this smartphone. Redmi Note 5 is the most anticipated smartphone of Xiaomi because of its previous hits.
You can also check our Review on Xiaomi Redmi Note 5 Pro
Xiaomi Redmi Note 5 Price and launch date


 Redmi Note 5 is launched in India on 14 Feb. It is launched in two variants the 3/32 GB at the price of 9,999 Rs and 4/64 Gb at the price of 11,999 Rs.
Key Features
 Display

5.99 Inch

 Weight

180 gm

Processor

2GHz octa-core

 Camera

Primary – 12 mp

Secondary – 5 mp

 Ram

 3gb/4gb

 Storage

32/64

 Operating System

 MIUI 9.0 Running with Nougat

 Price

9,999/11,999

Battery

4000 mah
Display
The Redmi Note 5 comes with a great big display 5.99 Inches, 18×9 aspect ratio display with a high-resolution of 1080×2160 pixels. This is a pretty good display for playing Video games and watching movies. This display is a one of the big change in the Xiaomi smartphone as compared to its previous smartphones displays.
The display is good with its viewing angle i.e you can clearly see the display from any angle. A bright and color display which is easily readable in any light 
There are no quality and color while watching high-quality video and images. You can also choose between the three options if you want to change the color of your display you can change it from the device. The Warm, Standard and Cools are present in it for effective color change.
Overall the display is pretty awesome and gave a decent look at the smartphone.
Design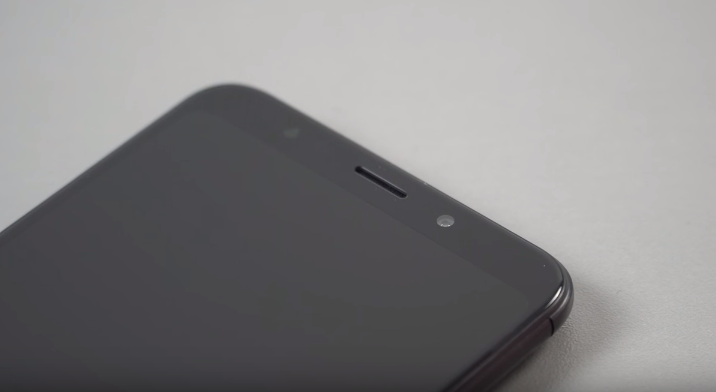 Although there is not much difference when it comes to the design factor the metal body with similar body design from the back but a complete and unique look from the front as compared to Redmi Note 5. The backside consists of a primary camera and a finger Scanner which is not so different from the design Redmi Note 4.
The weight can be a good factor it is only around 180 gm but a thin and slim body as Redmi Note has little less in weight.
When we see it from the front it looks completely different and unique because of its display ratio which covers most of the phone. Normally this size phone can have 5.5 inches display but Xiaomi manages a 5.99-inch display at the same size for their users.
It comes in four color variants, Dark Grey, Gold, Lake Blue and Rose Gold you can pick what you like.
The navigations keys are missing from the front the big screen of 5.99 Inches capture the whole area to get a completely different look from its previous version smartphone.
The Front side is quite a delight in this smartphone as the display give it a superior look.
Processor
The processor of Redmi Note 5  is same as its predecessor. The Redmi Note 5 comes with a Qualcomm Snapdragon 625 processor which is good as you know it is. It is available in two ram variant 3gb and 4gb to ease your processor load.
As the processor is been tested before but we can clearly give you some hint. With Snapdragon 625, you can easily play games like Shadow Fight 3, Asphalt 8 and Pokemon go. Although we faced some lag while playing Pokemon go.
The ram factor does create much differences in the performance but the storage factor can do if you need a little up storage handset go for the 4gb  variant.
A little bit disappointment while checking the processor Xiaomi can come up with the little better but it is usually compromisable in this price range smartphone.
Battery
"Much bigger much better" this statement usually suits the battery factor. Redmi Note 5 comes with the 4000 mah battery which is also common as a comparison to Redmi Note 4. But we can still talk about the big 4000 mah big battery.
While using the mobile we can clearly say that you can play a game, stream Youtube, use the Internet and it still gives you a battery backup of up to 2 days. We played Shadow fight for around  2 hours and it only consumes 9 %  of total battery.
As per stat, Redmi Note 5 battery can give you 17 day of Standby or 9 hours of game playing.
The Miui 9 is also a factor to be a concern while talking about battery cause Miui 9 helps to optimize issue and helps your mobile to stand long.
User Interface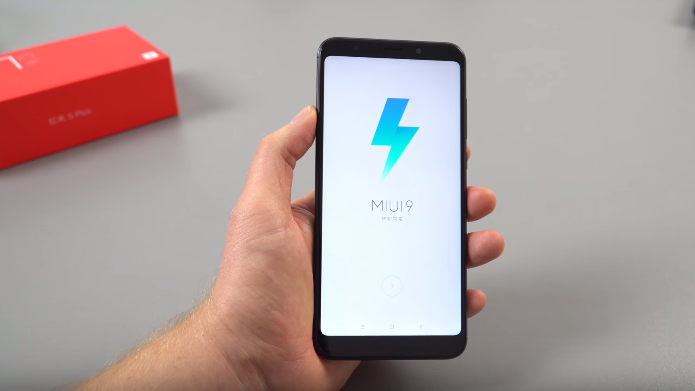 As We already talked about Redmi Note 5 comes with Miui 9 or on Android 7.1.2 which is not a great interface to use buts till the Mi interface are popular than the Android one as per user reviews. Miui 9 is a complete set of a customizable interface which is not so different from its previous interface but it still the best one.
Miui 9 is simple as well as the useful interface you can control your activity a lot from the notification shade like sending a message playing a sent video or audio and more. The multi-window feature is a plus point which keeps you engage with the Miui 9.
We personally using Miui 9 interface Redmi handset and we didn't face any issue so we recommend this interface for a safe and smooth experience.
Camera
Redmi Note 5 is coming up with 12 mp secondary camera with an aperture size of f/2.2 and a flash as usual at its back. The camera quality is decent as we took some photos to enrich the experience and trust us it's not gonna disappoint you too.
The back camera took delight full photos more beautiful than the real-time photos. The photos have a mix of real-time + beautification reflection.
There was no color issue the photos are quite better than Redmi Note 4 camera photos, not gonna compare  Mi A1 with it You know Exactly why.
We saw a less quality while taking photos at night there was some color fading issue but in this price, we don't mind at all.
The primary camera is pretty decent with its selfie. The Redmi Note 5 comes with a 5 mp front camera which is capable to take a clear selfie even in low light with its new feature Beautify 4.0.
The front and back camera both are awesome if you are a camera-lover person than trust us this smartphone is not gonna depress you.
Our Verdict On Xiaomi Redmi Note 5
Redmi Note 5 is a complete pocket-friendly handset with some cool and new feature like its display design and a little-improved camera. Xiaomi has become a top brand in India and the reason behind their success have they launched smartphones like Redmi Note 5.
If you are going to buy this smartphone don't hesitate and buy it and if you can spend some more thousand rupees then we recommend you to buy Redmi Note 5 pro. Redmi Note 5 Pro proved to have a improve processor and you can say it an upgraded smartphone of Redmi Note 5. You can Check complete Informative and review on  Redmi Note 5 Pro here.
But if your budget is low and you have all the will to buy Redmi Note 5 and then go for it Note 5 surely don't gonna depressed you, Although its still Xiaomi.
Xiaomi redmi note 5 reviews Xiaomi redmi note 5 reviews Xiaomi redmi note 5 reviews Xiaomi redmi note 5 reviews Xiaomi redmi note 5 reviews Xiaomi redmi note 5 reviews Xiaomi redmi note 5 reviewsXiaomi redmi note 5 reviews Xiaomi redmi note 5 reviews Xiaomi redmi note 5 reviews Xiaomi redmi note 5 reviews Xiaomi redmi note 5 reviews Xiaomi redmi note 5 reviews Xiaomi redmi note 5 reviews Xiaomi redmi note 5 reviews Xiaomi redmi note 5 reviews Xiaomi redmi note 5 reviews Xiaomi redmi note 5 reviews Xiaomi redmi note 5 reviews Xiaomi redmi note 5 reviews Xiaomi redmi note 5 specifications Xiaomi redmi note 5 specifications Xiaomi redmi note 5 specifications Xiaomi redmi note 5 specifications Xiaomi redmi note 5 specifications Xiaomi redmi note 5 specifications Xiaomi redmi note 5 specifications Xiaomi redmi note 5 specifications Xiaomi redmi note 5 specifications Xiaomi redmi note 5 specifications Xiaomi redmi note 5 specifications Xiaomi redmi note 5 specifications Xiaomi redmi note 5 specifications Xiaomi redmi note 5 specifications Xiaomi redmi note 5 specifications